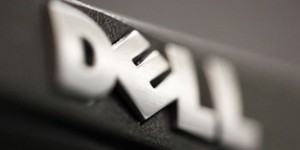 Continuing its strategy of moving beyond the PC, software and services, Dell launched its first service in the cloud infrastructure earlier this year thanks to a partnership with VMware.
Dell announced it is expanding availability of its Dell Cloud with VMware vCloud Datacenter services into Canada and Europe.
The service will be based on VMware vCloud platform and will be offered from Dell data center in Texas. With the service, customers can rent storage and computing under pay-per-use or long-term contracts that include dedicated hardware, software and services. In addition, the cloud service is based on open, industry cloud standards
"I don't want to be in the data center business. I want to leverage a service provider like Dell to help me easily scale my business. The Dell Cloud enables us to offer our customers top-notch services, and if issues should arise, Dell will handle them quickly knowing that we cannot afford downtime," said Oz Yosef, CEO, Gratifón S.A., a telecommunications company in Panama. "It was easy to set up my applications in the Dell Cloud; I was up and running in less than a day. If any questions came up, the Dell Services people just walked me through them. It was very easy and user friendly. I didn't feel like I was taking this on by myself."
A trail offer, currently available in the U.S. and Canada for $999, provides organizations of all sizes and industries an easy way to experience Dell's hybrid and public cloud offerings, including full security, support and deployment from Dell Services.
Dell will also offer consulting services to companies to build private clouds within their own data centers using vCloud. In addition, it offers the possibility to create hybrid clouds using the VMware Connector software environments linking public and private clouds.
Dell service, which will begin beta in the coming weeks, is designed for large organizations and medium size companies. The service is expected to be available by fourth quarter in the U.S. and next year in Europe and Asia.
"With the Dell Cloud, pooling of servers, networks and storage can increase agility, thus helping to reduce the time and budget needed to stand up and maintain traditional physical environments," Dell said in a statement. "On-demand capacity allows customers to quickly respond to new business opportunities, seasonal or cyclical trends, and other fluctuations that affect the need for capacity."
Dell's secure enterprise-class cloud portfolio is a pragmatic approach to let customers leverage their current IT investments to build and operate an on-premise private cloud infrastructure, and access secure multi-tenant or community clouds.
"Our goal is to help make the journey to the cloud easy, secure and accessible for customers of all sizes," said Ricky Santos, vice president, cloud solutions for Dell. "The Dell Cloud with VMware vCloud Datacenter Service gives customers control and flexibility to manage and extend IT resources for private, public or hybrid cloud without having to retrain IT staff. Our Dell Services experts can help guide them as they experiment and implement a solution that fits within their IT environments."
In addition, Dell plans to add PaaS (platform-as-a-service) platform next year using Microsoft Azure, and other cloud infrastructure services based on open source platform, possibly OpenStack or Eucalyptus. Microsoft and Amazon have outlined similar plans to strengthen their cloud offerings, while Oracle recently made a complete suite of cloud announcement.
With the new cloud service, Dell rivalry intensifies with IBM and HP, who are also creating public cloud services. This also puts Dell in direct competition with service providers like Amazon Web Services, Verizon Business and Terremark. Terremark, a subsidiary of Verizon Communications Inc., joined hand with EMC to develop and distribute products and services.