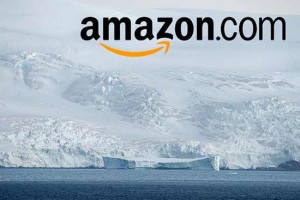 Amazon Web Services has done it again! A recognized trailblazer in cloud computing, it introduced Glacier, an inexpensive cloud-based and long term way to archive data. With this move, expect various cloud service providers to follow suit. However, experts believe that Glacier's biggest competitor is not the other cloud-based archive systems but the old and reliable storage tape.
For a low $0.01/gigabyte/month, Amazon's Glacier price range depends on the location where the customer's data will be archived. It must be noted also that according to Amazon, it will take a few hours to retrieve archived data. Aside from charging for storage, Glacier is also charging for retrieval which starts at $0.12/gigabyte/10TB although it is offering free allowances daily. According to Forrester enterprise storage analyst Andrew Reichman, retrieving archived data from Glacier can be expensive especially when there are a lot of requests to retrieve information frequently.
The Glacier service is part of Amazon's storage offerings which include the Elastic Block Storage, Simple Storage Service, and Elastic Cloud Compute. However, according to 451 Research Group analyst Carl Brooks, what Amazon is offering through its Glacier service is long-term data storage and not cloud storage.
With the continuous drop in prices, a lot of businesses still use tapes, external servers, DVDs, and CDs to backup their data. According to Reichman, a lot of organizations still find tape libraries as reliable for their data storage needs and that Amazon's Glacier may not be able to convince these businesses to switch to cloud-based storage. However, Amazon may be able to compel those business organizations which don't use tape backup to try its Glacier service. On the other hand, it is financially stable and that companies may be comfortable enough to commit to the Glacier service instead of other startup cloud-based data storage companies.
The problem with a tape library is that it's expensive and difficult to implement, aside from incurring maintenance expenses for it. Although Amazon's Glacier brings a lot of promise, the company must be able to ensure that customer's data must be easily accessible when needed. Reichman is interested in finding out which cloud service providers will introduce a service to directly compete with Amazon's Glacier.