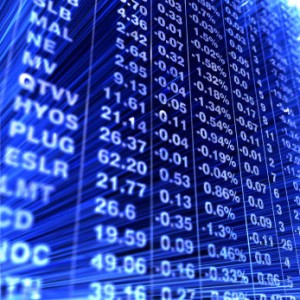 For those individuals who want to invest in cloud computing stocks, the best advice you can have is to ensure that you have chosen the right company to invest in. Basically, you can do this by comparing the company with important statistics and financial objectives. Rackspace Hosting and Salesforce.com are 2 of the best performing cloud computing leaders in the stock market today. Subjected to Fool.com's analyses, both subjective and objective, you will find out which company is a better choice to put your money into.
Salesforce.com is known to promote cloud computing through its numerous distributed social and management software. Rackspace, on the other hand, is into hosting services and infrastructure computing. It provides an opportunity for smaller companies to run services and programs using its servers thereby allowing the companies to save resources and money.
Amazon.com is the biggest threat of Rackspace with its Amazon Web Services. At the outset, Amazon has the business scale while Rackspace tries to counter this by operating open-source services, which interests developers. Salesforce.com, on the other hand, has its CEO Marc Benioff who is likened to the late Steve Jobs for his relentlessness. Recently, it has diversified into enterprise social media as well. Originally, Salesforce.com was competing against IBM. However, due to its diversification strategies, it is now competing against Microsoft.
According to the Yahoo! Finance's numbers, between Salesforce.com and Rackspace Hosting, the latter has the edge. This is primarily because the latter's management has a larger personal stake in the success of Rackspace Hosting. However, on the question whether this advantage will propel the company to great heights, the answer remains to be seen.
In terms of growth, Rackspace also has the advantage. For the past 3 years, since 2009, Rackspace's share price has increased a whopping 336.6% as compared to Salesforce.com's 177.3%.  The net income of Rackspace has increased by 210% while that of Salesforce.com decreased by 139.5%. Based on the numbers, Rackspace has proven solid growth since 2009.
In terms of stock analysts' perception and Motley Fool CAPS community's opinions, both companies offer high reward, high risk, and high growth stocks. But, Rackspace can have the advantage because of its commitment to open-sourced cloud computing. It is very possible for Rackspace to enjoy long term success than Salesforce.com.
Also check out our updated Cloud Computing Top 100 List.