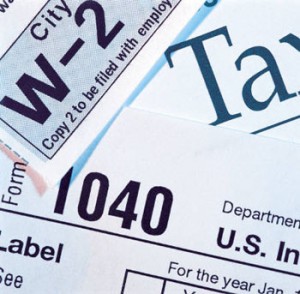 Cloud computing is changing how accountants do their business. It is a fairly simple and straightforward model of how technology continues to find solutions to improve business functions. Cloud computing providers have already provided a lot of services to meet the needs of accounting firms and accountants. Most of these services against internal company applications and accounting solutions that accountant can work with their clients.
According to the 2012 CCH Technology Survey, an independent nationwide survey of more than 400 accounting professionals, conducted by ORC International for CCH, a Wolters Kluwer business, found that cloud and mobile top the lists of emerging technologies benefiting the tax and accounting profession in productivity and the value they can deliver to clients.
Cloud Solutions
The survey found that 84 percent of large firms, 67 percent of mid-size firms and 46 percent of small firms have stated or planning to use cloud solutions in the next three years. The main benefits for them working on cloud are the ability to work anytime, anywhere, the ability to serve clients in any location, improved collaboration with clients and improved security and backup procedures. Having integrated solutions that are available anytime and can communicate with one another provides professionals with the ability to significantly improve their productivity and the value they can provide to clients.
Mobility
Mobility is allowing firms to cast a much wider net in attracting clients and firm talent, and it's allowing for anytime access and supporting the way many CPAs and their clients entering the market now want to work, the report says.
Firms of all sizes are expecting more time working remotely with 81 percent reporting they spend time working on mobile. Additionally, improved client service, improved productivity and work/life benefits are key benefits firms report for using mobile workers.
Social Media
According to the report, Social media is playing a powerful role in everything from getting closer to clients, improving marketing, engaging with peers for expanding knowledge and strengthening relationships; it also is an important resource as more firms begin to explore Big Data.
More than one third of professionals reported of maintaining involvement in professional online communities, while more than 58 percent were concerned about social media security and privacy.
Big Data Solutions
Apart from cloud, mobile and social media, 67 percent of the accounting firms professional believe big data will have an impact tax research, software and he accounting industry in the future. The role of data scientist along with analytical and problem-solving skills is among the top skills CPAs need to have in the future to add even greater value to clients in the future.
Firms have a tremendous opportunity to use emerging technologies to their advantage, the report says. For example, firms that adopt an open architecture and base their infrastructure on the cloud may be able to leapfrog their current positions and be positioned for future technology gains.