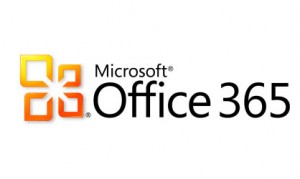 Microsoft is expanding its cloud office package Office 365 with new features and wants to better adapt the software to meet the advantage of social, big data and cloud computing. Microsoft will add software, development tools and functions to Office 365. The software giant wants to make its software suite in the cloud smarter and offer more interactivity to those who use it.
At the SharePoint Conference, Microsoft showed its machine learning application, code name Oslo. Oslo is designed to learn user usage and understand how users work with Office 365 and with whom they collaborate. Oslo observe how people use the components of Office 365, especially Online Exchange email module, OneDrive storage for business, instant messaging and Lync Online videoconferencing, SharePoint Online work team and finally the Yammer social business network.
This information will then be treated as a graph in what Microsoft calls Office Graph. Based on these elements, Oslo offer and display more prominently employees, documents, files, emails, notes and other elements of Office 365 it considers most relevant and important for each user at any given time. Oslo used search engine for Office 365. It will also work in the background to monitor and guide the user proactively through the applications in the suite. Oslo will enable a better team collaboration and provide more personalized better options.
The Redmond company has not yet decided which editions of Office 365 will be accompanied by Oslo or if users need to pay extra to use it. Office 365 will also benefit from new collaboration features modeled on the autonomous Yammer application. For example, teams will have access to a set of shared collaborative tools, including a mailbox, calendar, file library and an activity stream. The idea is to provide a unified collaboration experience in Office 365. Microsoft also pushed a little further integrating Yammer in Office 365 by adding social online capacity, and more precisely access to conversations related documents stored in SharePoint Online and OneDrive for Business.
Groups is another new feature that uses Office graph. It provides a unified view for people, conversations, calendar, e-mails and files within the Office 365 suite. The next example of a graph-based Office app is inline Social that allows users to communicate within their documents. Another new feature is the Office 365 video portal where users can store videos and share.
For developers, Microsoft will delivered a 365 Office development kit for Windows 8 and Android. Microsoft has also strengthened existing PowerPoint and Outlook to Office 365 API, and the publisher is preparing new API for files, contacts, email, calendar and tasks in Office 365.
Last year, Microsoft added business intelligence and Power BI tool to their Office 365 service. Power BI is an excel-based suite of tools that allow for powerful data query, mapping, data modeling, and interactive charting.