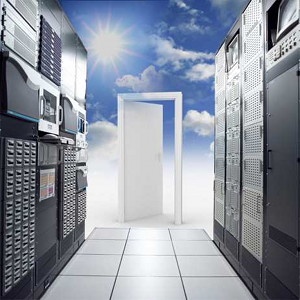 Renaud Larsen, Chief Architect for Cloud at Juniper Networks said in a statement recently, "The mobile ecosystem has to traverse many complex layers, each of which adds network latency and transmission delay. In addition, the cloud allows users to swap devices and retain access to information—this is a disruptive development, and means that cloud apps need to cover the whole cross-device mobile infrastructure."
Mobile cloud computing is facing unique challenges in latency issues. The promise of access anywhere and with whatever device requires an increased efficiency performance in delivering service apps.
Among the key challenges in mobile cloud computing that were identified include:
Decreasing network latency to allow apps and code offload interactivity.
Improving network bandwidth to speed up data transfer within the cloud and other devices.
A scalable way of monitoring network conditions to maximize network and device costs that are parallel to the performance of cloud applications.
These challenges are basic in terms of user expectations, but are not easy to accomplish. That is why various network and service providers are already developing the next steps to improve mobile cloud computing services.
Improving latency setbacks
Latency challenges can be improved by keeping the applications as close to the users, since latency is significantly affected by distance. "Just as pushing content, such as video and podcasts, closer to the device saves bandwidth and cuts transmission delay, [so does] distributing highly immersive apps, such as real-time translation," Larsen said.
Ericsson has already moved in that direction when they signed a partnership with Akamai. This will positively improve latency by allowing service providers to re-route internet traffic logically based on location and cache capabilities, therefore saving bandwidth effectively.
Improving mobile cloud solutions
Larsen says, "The mobile device is resource-poor, and that will not change in the coming years, so one element is to take processing away from the device and into the cloud. Rich interactions kill battery life too, so mobile applications will store your data in the cloud as opposed to on the mobile device, and applications will become more powerful as processing power is offloaded to the cloud."
To address problems with mobile devices, more and more providers have offered 4G/LTE services, which has advantages of data storage capacity, low latency, plug and play features and supports both FDD and TDD using the same platform. LTE is also loaded on speed that is capable of download peak rates of 100 Mbps and upload of 50 Mbps.
Scalable and dynamic network monitoring
Larsen says, "A big question for developers is how to manage the multi-screen experience in the mobile world. For example, if the user starts a session on a tablet, and then moves to a smart phone or car, how do we make data check in and out automatically? The issue is stickiness, not just provisioning. Then you need to have a decent interconnection with consistency of management."
The latency and bandwidth problems may have found a solution, but still another issue is the network performance monitoring. It is critical to have a dynamic cloud performance system that can allow traffic re-routing, access swapping and handover. With all these key challenges given a solid solution, mobile computing will continue to be viable for the business and preferred by more cloud users.