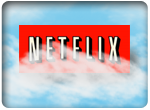 In a recent customer conference of Amazon Web Services in Las Vegas, Netflix CEO Reed Hastings announced that 95% of his firm's storage and computation requirements are already being provided by AWS. According to him, by the end of 2013 Netflix will be 100% on Amazon Web Services and will be the largest company using AWS aside from Amazon retail. AWS helped the firm with its computational resource requirements by offering competitive prices to companies like Netflix.
Although AWS is one of the best providers of cloud computing services, Hastings likened Netflix's cloud experience to a first assembly language: very primitive. However, he believes that for the next 5 to 10 years cloud computing will evolve into something better. Hastings expects that cloud computing will be able to move around live instances so that cloud service providers can tap the best instance for a customer.
In that same AWS customer conference, Netflix VP for digital supply chain Kevin McEntee told attendees that when the company started online video streaming it began by building a constrained and expensive datacenter to process the videos for online streaming. In 2008, however, the company experienced its datacenter's limitations when it launched video players for computers and Xbox. Due to the large number of content, the company's hardware wasn't able to hold up with the demand. Thus, hardware failures were experienced.
With these hardware failures, Netflix decided to move to AWS's cloud transcoding service. In 2009, the firm launched video player on Sony PS3 which was 100% AWS transcoded. The partnership with Amazon Web Services also had opened doors for other business opportunities. In February 2010, Netflix was able to support the Apple video format through the help of AWS. The firm didn't need to build a datacenter or purchase new hardware because AWS was able to provide quick scalability.
From 2010 up to the present, Netflix was able to expand to Europe, Latin America, and Canada with the help of cloud transcoding service of AWS. Amazon's S3 is currently housing Netflix content using Aspera's "Direct to S3" service. Netflix is also using technologies like Amazon's EC2 and eyeIO to transcode content provided by various studios.