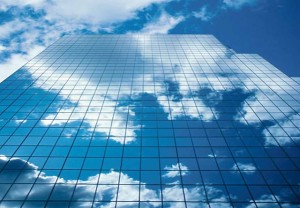 Here are some of the best cloud-related services and software that small businesses should check out:
OpenOffice
While Microsoft's Office Suite is decent enough to justify its hefty $279 price tag, Apache does one even better by offering a powerful alternative for free called OpenOffice.org. It's not as powerful as its commercial competitors, but it provides functional word processing, a spreadsheet, a drawing program, a database and a presentation software that can do anything a small company may need, and it's completely free.
DropBox
One of the key success stories related to cloud storage. DropBox offers a private file sharing solution that is free and easy to use. Instead of trading files back and forth via email (or worse, via physical discs and mail), you can use DropBox.
BillingBoss.com (now Sage One)
When it comes to invoicing, business owners and freelancers usually had to settle for expensive accounting software suites only for its invoicing tool or settle with extremely complicated manual invoicing via spreadsheets. With BillingBoss – you get the same kind of powerful functionality found in commercial accounting suites, but you get it for free. There's no need to worry about security as the service is run by one of the world's leading business software companies, and uses state of the art encryption for your files.
Microsoft's Office 365
It's not as powerful as Microsoft's commercial suite or even the free open office, but Office 365 is decent enough for the needs of SMEs and freelancers, and has the benefit of creating a virtual office so that employees can store and share files from anywhere. It has a free trial.
FreeCRM.com
FreeCRM is perfect if you need a free tool for contact and lead tracking, sales and contact management, business management, customer service, and sales forecasting. The caveat is that the free version is self-service and only provides up to 10 MB of storage, but it does offer unlimited users. For SMEs that don't have literal thousands of customers, the free version should suffice. If you have a customer base that is larger than what the free version can support, your company probably has enough money to upgrade to the paid version.
Waveaccounting.com
If you need a free online accounting application for your small business, Wave will do the job as it cuts out the time-wasting parts of bookkeeping and accounting.
Evernote.com
Taking notes during meetings and presentations is important, but organizing notes is usually a hassle and you end up with a lot of scratch paper instead of lots of ideas. With the free Evernote, you can take notes on your iPhone or iPad and it's still going to be syncrhonized on all of your devices. It also supports tagging so organization and categorization are easily done.
If you need help managing projects and handling complex teams, tasks, costing, and scheduling, you can try out these tools as it will help make things easier and more organized.
Comapping.com or Mindjet.com
If you are overflowing with ideas, you may need something to help you organize them. For this task, you can use mind mapping tools such as Comapping or Mindjet's MindManager.
Tungle.me or Doodle.com
If you need to make your calendar available to others while ensuring that it is secure, you can try out Tungle.me (sold to Blackberry) or Doodle.