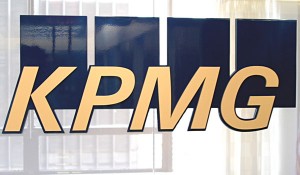 Business leaders around the world are discovering that cloud computing is more expensive than imagined at the time they decided to adopt the technology, according to KPMG survey report.
The KPMG survey, "The cloud takes shape", polled more than 650 IT and business leaders across 16 major global markets and found that almost 33% of executives say the cost of implementation of cloud computing have been greater than expected and a similar number noted significant implementation challenges.
Two of the main reasons why companies decide to move their services to cloud computing are to make it easier to enter new markets and to facilitate the transformation of the business process. However, one third of the respondents said that the cost of moving data to the cloud was higher than expected because of more changes in their business than they thought and redesigning of IT infrastructure to secure a smoother transition to the cloud.
One of the most important lessons uncovered by this research is that business process redesign needs to be done in tandem with cloud adoption, if organizations hope to achieve the full potential of their cloud investments. Executives have found that simultaneous process redesign is central to addressing the complexities that often arise in the implementation and operational phases of cloud adoption.
Despite these emerging complexities, executives still believe that the benefits of cloud adoption are very superior in efficiencies and cost savings. Seven in 10 respondents either agreed or strongly agreed that the cloud environment had delivered significant efficiencies and cost savings, which in turn is creating a greater appetite and acceptance of cloud within the wider enterprise, the study said.
Concern with security was cited by almost half of all government (47 percent) and private respondents (44 percent) as their most significant concern. However, almost 80 percent said they would be more confident if cloud services were certified by a government body. Data loss and privacy risks (30 percent) came second followed by general security risks (26 percent) and intellectual property theft (21 percent).
Although companies are finding cloud to prove more than an IT cost reduction tool in the long run, a more strategic approach needs to be developed in terms of security, regulation at the outset to realize the proper benefits, especially as organizations move more of their core and sensitive data and processes to the cloud.
Research shows that ignoring the hidden costs would have a crucial impact on business but these problems are easily mitigated through careful planning, implementation and management.
Considering a strategic approach is necessary to focus on core business goals while moving portions of the organization into a cloud environment, organizations should also look to leverage the opportunities for business transformation and change management that can occur as a result of a move into the cloud, added the report.