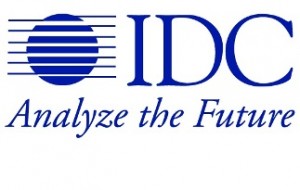 If the cloud remains a number one priority for companies, it appears that the industry is struggling to find the right people to respond to this new environment. In 2012, more than 1.7 million jobs related to cloud computing were remained unfilled worldwide. The reason for this is lack of training and certification.
Research firm IDC titled in a new report "Climate Change: Cloud's Impact on IT Organizations and Staffing" sponsored by Microsoft reported that the demand for cloud-savvy IT professionals will grow by 26% annually until 2015 and will create more than seven million cloud-related vacancies worldwide.
Cloud-ready jobs are increasing as we head into 2013, but with this increase come the harsh reality that IT pros around the world are steps behind when it comes to attaining the skills necessary to thrive in the cloud computing industry.
This gap in skills is even more alarming as almost two-thirds of global firms are planning to implement or use cloud technology and more than 50% of companies agree that the cloud is a priority.
Unlike IT skill shortages in the past, solving this skills gap is extremely challenging, given that cloud brings a new set of skills, which haven't been needed in the past. There is no one-size-fits-all set of criteria for jobs in cloud computing. Therefore, training and certification is essential for preparing prospective job candidates to work in cloud-related jobs.
Cloud computing is crucial to the bottom line of the company as it creates cost savings and efficiencies for companies and their customers. Therefore, a cloud-savvy workforce is essential to the success of the IT industry's financial health.
The IDC report investigates the impact that cloud computing and found that lack of training, certification or experience are the top three reasons why cloud positions are not filled. Moreover, more than three-quarters of businesses have apprehension about the security, access or data control of cloud computing.
In Europe, the Middle East and Africa, IDC estimates a growth of 24% per year to about 1.4 million cloud-related IT jobs by 2015. Asia Pacific region will have largest growth (32% per year) resulting in more than 2.3 million cloud-related jobs by the end of 2015.
The report identified cloud related skill areas such as senior management, project and program managers, business analysts, application development and maintenance, IT systems and operations, network, telecom, security, and web management, help desk and end-user support will be key to building and maintaining cloud infrastructure within organizations.