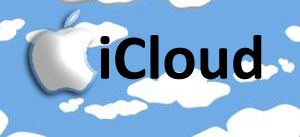 Apple has recently announced that their top end MacBook Pro will no longer come with a hard drive, as the new ones will only contain much faster SSD or Solid State Drives. The announcement heralds one of the most important shifts in the industry trend towards SSD-only systems using cloud-based storage devices.
Of course, it's common knowledge that SSDs right now are significantly more expensive than their motor-and-platter-driven counterparts, so it should be no surprise that the top end MacBook Pro will start at $2,199 and is made up of a 2.3 ghz quad core chip, 8 GB of RAM, and 256 GB SSD (note that a similarly-specced PC equivalent will only cost roughly 4 times less) Apple has also announced that they will release options for MacBook Pro that come with 512GB and 768GB SSDs.
Apple has also announced that their laptops will automatically come with support for Apple's own iCloud online storage service, which is basically doing for data and applications what their iTunes did for digital music. This means all users who sign in to a new MacBook Pro with their apple ID will have their apps automatically configured for the iCloud, and their apps and configurations can be synced with other devices that have support for the iCloud.
According to Forrester Research analyst Andrew Reichmann, Apple's move towards a merging of SSD and cloud services could prove to be a decisive blow to the hard drive industry, since larger hard drives will not longer be seen as an advantage, due to the fact that SSDs not only have the distinct performance advantage, they also have the advantage of cloud support. Apple's position as one of the most influential device manufacturer in the industry will also help push SSDs and cloud towards market dominance.
HIS iSuppli SSD and storage analyst Ryan Chien, on the other hand, believes that the real effect of Apple's shift towards SSD and Cloud on the industry is that it will allow deeper penetration of device agnostic systems like the AirPlay and iCloud in the industry.