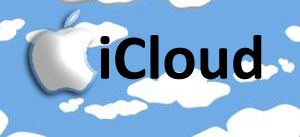 The long wait for the iCloud services that include iTunes, Documents and Photo Stream will soon be available on October 12.
iCloud features and applications will run smoothly with iPad, iPod, iPhone, Mac or PC to store its contents and to share it within these devices. Storage of all files, pictures, music, calendars, apps and contacts within the iCloud will be automatically updated across all these devices, so there is no need to update each device every time one makes changes and modification. iCloud will automatically update wirelessly the rest of the devices within the iCloud.
Eddy Cue, Apple's Senior Vice-President of Internet Software and Services said "iCloud is the easiest way to manage your content, because iCloud does it all for you and goes far beyond anything available today. You don't have to think about syncing your devices, because it happens automatically, and it is free."
If a user buys music on his iPod it will automatically be stored in all his devices. Another feature for iTunes is that purchase of music or video will allow a user to download the same content on his other devices even at a later time.
What's more is that iTunes Store will soon have a Match feature of the purchased songs and music from over 20 million songs in the iTunes Store allowing them to choose high-quality music and videos using DRM-free 256 kbps AAC encoding. The match feature will allow them to listen to various music libraries using any of the iCloud devices.
On the other hand, iCloud Photo Stream will permit users to take pictures using one device and it automatically uploads to the other iCloud devices. These photos will automatically be uploaded and viewed in all your iCloud devices. Import of files from digital cameras or through Ethernet and Wi-Fi can also be viewed automatically in all iCloud devices.
iCloud's Documents are also automatically updated across the Cloud using Apple's iWork, Pages, Numbers and Keynote applications. Developers will also be allowed APIs (application programming interface) to enable their document s and files to run seamlessly within the iCloud.
iCloud also works with Calendars, Contacts and Mails allowing a feature to share them with family and friends. The best part here is that iCloud automatically creates a daily Backup of all files to secure them.
iCloud also has the Find My Phone feature that allows users to search for a missing device. The user only needs to sign in to iCloud using another device and then locate the missing device. He will then have the option to locate the device on a map, remotely lock or wipe the device and then send a display message.
Sharing one's location or finding a family or friend can also be done using the Find My Friend app using any of the iCloud devices.
iCloud services and features will be available using iOS 5. iCloud will be available as a free download to iPhone, iPod and iPod touch users who are using iOS 5. It can also be downloaded with Mac PC running on a valid OS X Lion. iCloud app will have 5GB of free cloud storage for Documents, Mail and Backup.
Other apps like the iTunes Match will be available before the end of October and will cost $24.99 per year. iOS 5 on the other hand, which is the required OS for iCloud will be offered as a free download update for iPhone 4, iPhone 4S, iPhone 3GS, iPad 2, iPad and iPod touch third and fourth generation only.