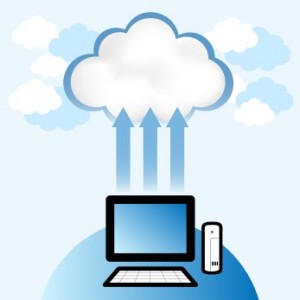 In a recent survey of 1,000 respondents by Silicon Valley software firm Citrix, results show that at least 50% of the respondents believe that cloud computing is affected by bad weather. Some respondents also believe that cloud computing is related to toilet paper, to drugs, or to pillows.
In the same survey, some 40% of the respondents who claim to know cloud computing say that its major advantage is that people can stay at home to work without any clothes on. About 33 1/3% of the participants said that they can access their files while sunbathing at the beach while another one-third of respondents said that the best advantage of cloud computing is that embarrassing videos can be stored at another location outside of their own hard disks.
This Citrix survey proves that even though technology is playing a significant part in our lives as well as culture, people do pretend to know more about cloud computing. Some 20% of the survey participants admitted to making others believe that they know about cloud computing and how the whole thing works although in truth, they're really clueless. People lied to other people about being cloud savvy during job interviews or at work. The interesting part of the survey is that 17% of participants said they lied to their date about knowing what cloud computing is.
The survey replies may be somewhat funny but the truth is that a lot of people really have no idea what cloud computing is. Although the survey may not be rigorously done, the message is clear: a lot of Americans are clueless about cloud computing. 54% of the survey participants admitted not using cloud computing but in fact majority of them do because these people make use of cloud services without every knowing it. 45% play online games, 22% keep copies of videos or music online, 29% store their memorable pictures online, while 19% takes advantage of file-sharing online.