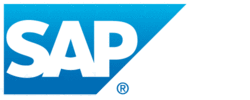 Due to a stronger momentum, SAP is expected to grow in double digits this year primarily because of its move towards cloud computing and big data. It is estimating an 11% to 13% increase in revenues for software and related services while operating profit is expected to increase from €5.2 billion to €5.95 billion.
For 2012, SAP reported IFRS-related revenues of €16.2 billion. Revenues for its data-crunching technology Hana reached €400 million wherein almost 50% of the revenues were earned during the 4th quarter. This year, SAP expects Hana revenues to reach €700 million. Hana technology is vital to SAP's desire to capture the mobile computing and cloud market. Being the 3rd largest software maker in the world in terms of market capitalization, SAP is focused on keeping pace with its competitors IBM and Oracle.
SAP's operating margins, as compared to 2011's 25.1%, fell 9.2%. According to Co-CEO Jim Hagemann Snabe, the fall is due to the legal dispute against Oracle. Without such costs, SAP's operating margin only fell by 1.1%. Mobile products, Hana technology, and cloud computing services are perceived to bring in new customers to the company. SAP reported €2.37 earnings per share, a €0.52 reduction from 2011's figures.
Based in Waldorf, Germany, SAP is setting its sights on web-based application products because it offers no upfront costs for installation, hardware, and program licenses. According to Mohammed Moawalla, analyst from Goldman Sachs, the company's outlook is improved by as much as 70% and that operating margin for the current year can reach up to 32.3%.