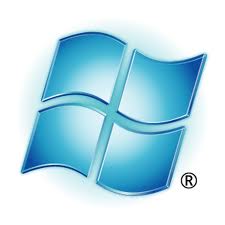 The cybercrime is a fairly recent phenomenon, but it has already proven its negative effects for computer users and companies around the world. Each year companies are spending millions of dollars to remove the malware installed by the botnet, which aim to steal personal information, such as data access or intellectual property.
Cybercrime is a global phenomenon and malicious software poses grave risks to computer owners, businesses and users of the internet in general. Among the risks are bank fraud, identity theft, critical infrastructure and denial of service attacks, intellectual property theft and much more.
Botnet and malware control is high on the agenda for many technology companies. Microsoft renews its activities aimed at combating cybercrime and provides near real-time information on cyber threats. Microsoft is connecting security systems to Windows Azure so that service providers and local authorities can receive near real-time information about botnets and malware detected by Redmond's new Windows Azure-based Cyber Threat Intelligence Program (C-TIP).
The C-TIP allows the ISP and groups to address risks in IT to have a direct link between their servers and Windows Azure, to identify nearly real-time data about malware software-infected computers that are monitored by the Microsoft.
The new cloud-based security system reduces the refresh rate from one day to 30 seconds, which should provide a more effective fight against malware and botnets. The C-TIP is a continuation of the Microsoft Active Response for Security (MARS) Project, which was active since 2010. Every day Microsoft system receives hundreds of millions of attempted check-ins from computers infected with malware such as Conficker, Waledac, Rustock, Kelihos, Zeus, Nitol and Bamital. Microsoft expects the number to increase to the tens of hundreds of thousands in the future. Microsoft Azure enables accommodate this expansion.
While our clean-up efforts to date have been quite successful, this expedited form of information sharing should dramatically increase our ability to clean computers and help us keep up with the fast-paced and ever-changing cybercrime landscape, said Microsoft.
Governments and the computer emergency response team of the countries participating in the program will be able to notify the victims of the attacks and help them regain control of their computers.