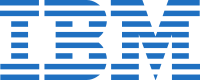 In today's increasingly instrumented and interconnected world, business leaders are seeking ways to leverage strategies that optimize growth, improve agility, driver higher-value customer relationships and lead to increased revenue. Many see cloud as the answer. In fact, a recent IBM Institute for Business Value study found that 90 percent of organizations expect to adopt or substantially deploy a cloud model in the next three years. While cloud adoption is becoming more mainstream, organizations are also now moving beyond virtualization to higher value stages of cloud computing.
As a result, the rate at which new cloud-based applications and updates are being delivered is often faster than the IT operations team can manage – creating a divide between development and operation sides of the business. How can companies leverage cloud and increase business agility without sacrificing operation discipline, quality and governance?
Through continuous software delivery practices, companies can bridge the DevOps divide and leverage cloud technology in a strategic way that also sets themselves apart from the competition by enabling the creation of differentiated products and services quickly and efficiently — bringing products to market on time and under budget.
The numbers speak for themselves. Companies can expect to see:
20% reduction in resource costs while increasing predictability of deployments through low touch and self-service applications
40% more agility by streamlining operation and development collaboration with in-context communication
20% increase in application service availability and performance by improving stakeholder of alignment development, test and ops
5 times faster application build and deployment times and reduced errors by 93% in one client example
Cloud computing can fundamentally change the economics of business infrastructures and speed the delivery of innovative products and services – yet the DevOps divide cannot be overlooked if companies want to achieve the full potential of cloud.  As enterprises look to accelerate delivery and realize agility, many are starting their cloud implementation journey around development, test and deployment operations to ensure coordination between development and operations.