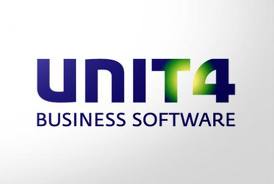 Unit4 announced today at the Grape Escape analyst event in Boston, the launch of a new solution to public and private sector organizations called "Shared Journey".  This new cloud-based offering is available for both its Agresso Business World and Coda Financials enterprise software solutions.


Shared Journey comes after a series of pilot deployments in a cloud-based, shared services environment  and allows groups of companies, public sector bodies or not-for-profit organizations to work together to quickly set up and launch a shared services operation based on either Coda or Agresso.
Ton Dobbe, V.P. of Product Management says "Shared Journey is a solution developed after carefully monitoring the experiences and requirements of more than 6,000 customers. What we observed and collected was a universal set of requirements for both enterprise resource planning (ERP) and financial software needs, and compared these by industry segments most likely to adopt a shared services approach. What we discovered is that regardless of the similarities of the user organizations, rapid-change companies behave differently. They have to consider interoperability, and the impact of operational and other change dynamics that require them to take an "independence" approach to their buying behavior, and not get locked into any one deployment model."
Shared Journey allows each organization/division within the shared service to obtain all the benefits of cloud computing while maintaining the highest level of independence/identity, while delivering group benefits and efficiencies.
UNIT4 Shared Journey comes in a subscription-based pricing that includes the shared license, maintenance, and technical IT and operational support services. The solution is now available on demand to customers worldwide.
About UNIT4
UNIT4 is a global business software and services company aimed at helping dynamic public sector, and commercial services organizations to embrace change simply, quickly and cost effectively in a market sector it calls 'Businesses Living IN Change' (BLINC)™. The Group incorporates a number of the world's leading change embracing software brands including Agresso Business World, our flagship ERP suite for mid-sized services intensive organizations and Coda, our best-of-class financial management software.