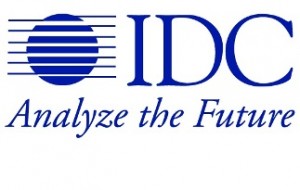 Research firm IDC predicts that the global market for Software-Defined Networking (SDN) for the organization and cloud service provider segments will grow annually by 89 percent from 960 million dollars in 2014 to more than $8 billion in 2018.
As per the IDC study, SDN Momentum Builds in Datacenter and Enterprise Networks, organizations need flexible networks, and that is the reason that there is more need for SDN. These flexible networks are especially necessary when companies want to implement new solutions such as cloud, mobility, big data and the Internet of Things.
According to a survey conducted by IDC among large companies, 30% of respondents have already switched to the use of SDN, or plan to do so in the very near future. The 2014 through 2016 period will be a significant launch point for SDN in the enterprise, with significant growth opportunities for both enterprise-focused SDN infrastructure and cloud service providers. IDC says SDN is taking center stage among innovative approaches to some of the networking challenges brought about by the rise of the 3rd Platform, particularly virtualization and cloud computing.
With SDN's growing traction in the datacenter for cloud deployments, enterprise IT is beginning to see the value in potentially extending SDN to the WAN and into the campus to meet the demand for more agile approaches to network architecture, provisioning, and operations.
With SDN, high end features of network equipment such as switches and routers are converted into software. This may be because there is a separation is made ​​between the network and data management in switches and routers. The network is then transferred to a server on the network and data management is through commodity equipment.
Especially the next two years will be an important launch point for SDN technologies in the organization. The market will not move as a single unit. Some segments of the market are already on their way to the cloud and moreover these segments not only fast with the adoption of SDN, but their IT departments to restructure with DevOps models. Companies are still in the process of estimating the benefits they could derive from this technology that enables virtualization of network resources and automate their allowance.
IDC states that this prediction applies to physical infrastructure, network controllers and software virtualization, security services as well as professional services related to SDN. In addition, the demand for flexible networks to support big data and Internet of Things applications is also fueling the SDN market.
SDN-networks integration significantly reduces the cost of setting large computer networks, both time and financial, as well as simplifies the work of system administrators. The idea is to control all network devices, including switches, routers, and others like them, using the SDN-controller. SDN technology is currently the most innovative way to solve questions about how modern computer networks, including those apply to virtualization technology should work.