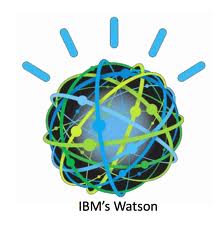 IBM wants to use its Watson artificial intelligence software dramatically to improve the quality and effectiveness of health systems. The big blue company has established a new division called IBM Watson Health allowing patients, physicians, researchers and insurance sectors to deal effectively with health data.
The new group, based in Boston and presence in New York, will feature 2,000 professionals including consultants, doctors, health professionals, developers and researchers, whose work will be aimed at accelerating the development and adoption of the capabilities of Watson Health. The unit offers a secure platform for open cloud for doctors, researchers, insurance companies and solution-oriented health and wellness, allowing anonymity to share and combine data concerning health companies. Its use will enable practitioners to have a complete understanding of the many factors that can affect the health of the patient.
The future of health is related to the individual. With the rapid growth of healthy habits and connected medical implants devices and other sensors that collect information in real time, a person can generate more than half a million gigabytes of data related to their health throughout their lives.
In this initiative, IBM has the support of leading companies in their sectors as Apple, Johnson & Johnson and Medtronic to optimize medically and consumer devices for data collection and subsequent analysis. The importance of this partnership between Big Blue and the brand Apple is to collect data from numerous health-related services from many mobile devices and exploit these data with Watson supercomputer to analyze the content and to offer new facilities to health professionals.
Apple recently announced a framework that will enable clinicians developing applications with ResearchKit, to create mobile applications for medical research. IBM Watson Health will provide a cloud platform to store and analyze such data. The information will be anonymised, and only voluntary users share their data. Johnson & Johnson, the medical devices, surgical robots, and the pharmaceutical manufacturer will work with IBM to develop mobile applications to improve and manage chronic diseases such as diabetes. Johnson & Johnson will store data in the cloud, and IBM will use the cognitive capabilities of the platform to answer questions from patients.
Medtronic will use the platform of IBM Watson Health Cloud to create more personalized health solutions for people with diabetes. These solutions will receive and analyze patient data and those data from Medtronic devices such as insulin pumps and continuous glucose monitors, in order to use all this information in a more dynamic and individualized management of diabetes in patients and providers medical services.
To enhance Watson analysis capabilities, IBM acquired two companies that rely on big data to define individualized care protocols. The first Explorys, already has a cloud platform that integrates clinical and financial information from various hospitals and individual health care providers to highlight trends and evaluate the therapeutic efficacy of treatment. The other company Phytel sells cloud services to health care providers to enable them to better collaborate and coordinate patient care.