CenturyLink Inc. (CTL), a Louisiana- based fixed-line phone and Internet company, is set to buy inform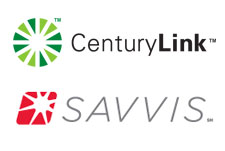 ation technology firm Savvis Inc. (SVVS) in a deal valued at $2.5 billion.
This deal brings together CenturyLink's enterprise network services business with Savvis' expertise in managed hosting capacities. Acquiring Savvis will speed up CenturyLink's ability to provide cloud computing and advance computer services to its business customers. CenturyLink is the nation's third largest telecommunications provider. The Savvis deal gives it more enterprise ability to compete with Verizon and AT&T.
"Today, businesses are shifting the way they manage their information technology services and infrastructure, and this transaction helps us meet these needs by offering Savvis' leading products and services coupled with CenturyLink's network," the company said in a statement.
Under the terms of the deal, Savvis shareholders will get $30 per share in cash and $10 in CenturyLink stock. CenturyLink will also assume $700 million of Savvis debt. With this Savvis deal, CenturyLink will become a large managed hosting provider. Savvis is a global leader in cloud infrastructure, positioned by Gartner, Inc. in the leaders' quadrant of the Magic Quadrant for Cloud Infrastructure-as-a-Service and Web Hosting. CenturyLink said that the deal with Savvis will boost revenue and cash flow. In merging the firms into a single business unit, CenturyLink expects to find $70 million in synergy cost savings. CenturyLink and Savvis combined company will have 48 data centers around the world, with 1.9 million square feet of floor space based in St. Louis. This single business unit will be led by top Savvis executives including CEO James Ousley.
Cloud computing services and data center hosting continue to increase. Verizon Communications acquires Terremark Worldwide for $1.4 billion last January. Just recently, CenturyLink also completed its purchase of phone company Qwest Communications.