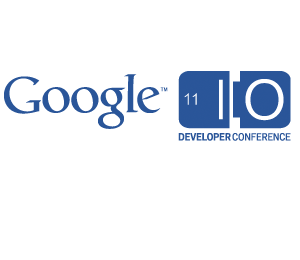 Almost everything that Google publicized for its I/O developer conference held in San Francisco last week focused on one significant thing: Google's faith and certainty with the Cloud.
For the last few weeks, there have been reports stating that cloud isn't doing well perhaps due to Amazon's current issues. It was not so long ago when Amazon Web Services was pulled out completely lasting several days. Although Google was able to restore its service after 24 hours of maintenance, this has caused many companies to lose their important files and data. Such incidence clearly shows the need to have alternative plans if ever the cloud flops, which, actually happens.
Google is about to introduce its latest innovation, the Chrome OS update and its Google Music service – both of which are reliant on the cloud.
Reviewing first Google Music, which gives users the opportunity to upload legally purchased music to various Google's servers and then stream it back to browsers and/or Android devices. It is capable of uploading as much as 20,000 sound tracks and all are readily accessible as long as you have a good internet connection. This service goes one-on-one with Cloud Drive, Amazon's well-known product.
2011 Threats: Why did they materialize and what are the tools needed to stop them? Here's a quick flashback to get ready for impending threats.
The newest version of Chrome OS puts cloud services to a higher level. It now links together most of Google's services like Calendar, Picasa, Gmail, Docs and many others. It is now possible for users to access them directly using a Chrome OS netbook. Without cloud, Chrome OS netbooks will not be different from large useless paperweights.
Google's facilities solely rely on the Internet to keep its servers functioning. This entails full trust, isn't it?
Google does not agree with cloud services being idyllic for most businesses, and vends that assurance to most clients aiming to free themselves of their native server. It contains series of posts on "Going Google," with focus on education, corporate, and government institutions that have established their confidence in the Google cloud.
Actually, I have invested on Google's cloud services for almost five years now. All of my compositions are saved in Google Docs, and its other services like Maps, Voice, Calendar, Gmail, and many others are part of my everyday gears for getting my work done. In all that situations, Gmail has worked nuts, but every other facility has functioned reliably. After everything that has happened, I still trust Google and its cloud.
What I need to know is, is Google warranted? Are its uptime fractions sufficient for most corporates, especially governments?
What's evident is that Google's trust in the cloud remains to be true, no matter what happens, and its strong demand that we become cloud supporters as well.