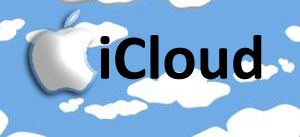 Lots of rumors are going on about the iCloud announcement on Monday. One of the most exciting ones is the integration of iCloud, Apple's new Cloud Service into Mac OS X Lion.
CEO Steve Jobs is expected to officially present the, Lion, Mac OS X's eight and latest version on Monday, June 6th at the WWDC 2011. The product was first introduced to the public last October 2010 and since then; rumors have been running around that the new Mac App Store will appear more like the iOS and make waves with its new release.
Several assumptions say that the new Lion will have the new iCloud features, since the release of both products will be introduced at the same time. Everyone expects that the new Mac OS X and the iCloud will have exceptional applications that will put the other smartphones on their toes to win the competition.
An Apple insider in an unofficial statement gave a hint and said that "all Mac owners who run the latest version of the OS X operating system, Lion, will also receive some of the applications from the iCloud services from for free."
Many are asking about the pricing that the iCloud would have, considering that it is expected to replace MobileMe. There is also news that Lion users will now have the cloud-based music streaming for free. This is because Apple is out to wrestle the other giants like Google, Amazon, Sony and many others in the area of music applications.
All speculations and assumptions will have to wait on Monday until the official release and announcements are out. But, until then everyone can only hope that Apple will stick to a competitive price since, it is going all out on its battle for the cloud. Everyone is hoping that the price for the Lion upgrade will be something around $50 dollars on average.