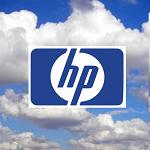 HP's CEO Leo Apotheker revealed his plans to invest heavily in China and plans to develop cloud-computing products there to sell globally.
HP opened a cloud computing centre this week in the port city of Tianjin and announced a server computer networking and development centre in Beijing.
Apotheker said at a news conference in Beijing yesterday: "China is not only a huge market, it's also a great place to develop products and develop R&D. Ultimately, we intend for HP to become the centre of the cloud and connectivity."
Apotheker and some 20 senior HP executives are on a visit to China after a recent management reorganization which put emphasis on developing market share in China and India.
Much of Apotheker's speech on Wednesday was focused on cloud computing, an area in which HP is planning to become a major service provider. In March, the company unveiled a new cloud computing platform that will compete with services offered by Amazon and Google.
HP executive vice president Vyomesh Joshi said during a Q&A session that the company believes cloud printing will be an attractive product to its customers in China. It allows user to remotely print documents from devices like smartphones and tablets to HP printers.
According to research firm Gartner, China is set to become one of the world's fastest adopters of cloud computing. A Gartner survey found that 55% of respondents in China will spend more than 10% of their IT budgets on cloud computing by 2013, in contrast to 49% of respondents in the U.S. and 42% of respondents in Europe.