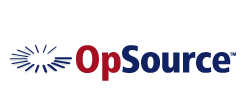 A subsidiary of the Japanese telecom NTT Holdings, Dimension Data, will acquire OpSource to become their key Cloud Solutions Business Unit.
OpSource, based in Santa Clara, CA, is a key player in cloud service and managed hosting provider and according to CEO Treb Ryan, they have become a "tough proponent in the enterprise cloud". The company has efficiently developed for the last nine years their security features and virtualized platforms in running various enterprise service applications.
Ryan said they are acquiring operational expertise to further improvetheir software. Currently OpSource is located in their Virginia and California Data Centers, while other NTT data centers in Europe are expected to be added in the third quarter of this year.
Ryan said that NTT plans to add OpSource to their Dimension Data not only as an in-house service provider, but rather, NTT will allow it to continue its host servicing, consulting and cross-teleco sytem with other infrastructure services. It will basically operate as a key business within another business.
NTT will take advantage of OpSource's cloud operations expertise and software to speed up telcos' data center structure, offering it as a fee-for-service business; just like Amazon Web Services with its Amazon.com infrastructure.
Dimension Data was founded in 1983 as a Johannesburg, South Africa-based systems communications technology supplier. It now has 11,000 employees and operates in 49 countries, with a revenue of $4.7 billion in 2010.
This OpSource acquisition marks Dimension Data's commitment to improve its services by getting into the cloud. And just like its other competitors who did the same; Verizon's purchase of Terremark for $1.4 billion and CenturyLink's acquisition for $2.5 billion of Savvis, they are also out to dominate the cloud service market.
OpSourse is not just an "enterprise cloud" but, is also a managed cloud service provider where companies seek platforms to run their facilities. It also has a disaster recovery system that is 70% cheaper that other disaster recovery services. Plus OpSource can also supply their Payment Card Industry Data Security that is Level I compliant and SaaS 70 Type II ready.