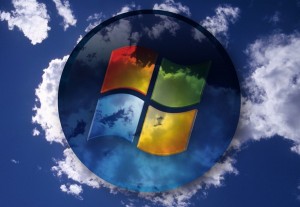 Microsoft is helping game developers roll out games faster by offering them tools and, in return, having them host their games on Windows Azure. Microsoft launched this week at the Casual Connect in Seattle, a toolkit for developers that provides the basic code for a number of back-end game technologies which all game developers typically must build but find it time consuming to create.
Most of the social components are included in the toolkit:
Ability to track player achievements
Ability to keep score
Guidance for using Facebook credits to monetize a game
Guidance on how to store user profiles and charge for in-app purchase.
Developers can get up and running in a short period of time because all the code and APIs are provided for free.
To demonstrate how it all works Microsoft created a game called Tankster with the help of Grant Skinner, a well-known developer. Tankster includes messaging, wall posts, comments, player achievements and game stats presented on a leader board.
This move helps Microsoft get into the social gaming, just like Amazon who hosts many online games including Zynga, a large game developer for Facebook.
Cloud is beneficial for hosting games because of its efficiency and ability to scale. No need for costly added equipment that might be used occasionally; instead the cloud can scale back when there is less activity.
The Windows Azure cloud platform provides game developers with on-demand compute, storage, content delivery and networking capabilities so that they can focus on development as opposed to operational.