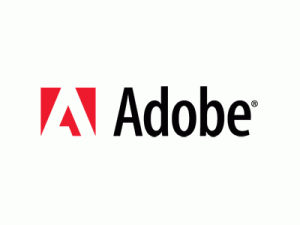 Internet traffic in 2010 exceeded all traffic accumulated from when the Internet was founded until 2009. This data was released by Cisco, one of the giant tech firms today. Cloud computing and software as a service (SaaS) are a major contributor. For business owners, whether small, medium or large scale, this is the perfect time to re-consider its business strategy and analyze what will will be the strongest momentum for the business.
Cloud computing includes virtualization of machines, cloud-based data storage and upgrading operating systems without having to shift the actual physical machines, access can also be made using many devices through the internet by logging in practically anywhere in the world, and the last significant feature of cloud computing is the security system that has stability to protect files from untimely crashes that are likely to happen with physical hard drives.
To compare it with SaaS, cloud computing also eliminates the purchase of expensive software; instead, it can now be downloaded through the internet and a SaaS monthly service fee payment will be charged to the user.
Adobe Systems has all the advantages working on its behalf in web development. This demand is expected by Adobe since migration of databases and software using the web requires extensive web design.  Adobe now provides online publishing solutions through its Acrobat software that is designed for PDF presentations and documents; Flash, the most popular video and animations platform and Photoshop, which is widely used in digital and graphics editing for the web.
In October 2009, Adobe has formed a partnership with Omniture, a web analytic's expert that monitors web usage and online traffic, sales and revenue for businesses.
Adobe's constant annual sales increase of 12% and revenue returns of 10% increase for the last decade proves that the key reason for this is the cloud computing shift from most businesses. Records show that Adobe's sales for the last 12 months has gone up to 29% and revenue returns has more than increased twice.
This trend is seen to continue for the entire year of 2011 and analysts have released the figure from earnings of up to $2.27 per share or that is 10% of sales growth. This translates to a steady 52% increase in revenue per year. This will even be strengthened as the trend on web usage from Smartphone and iPad continues to be popular.
According to the research firm Gartner, the total market for SaaS is %11 billion dollars, which if Adobe will embrace partnership with SaaS will continue to give them an upper hand in cloud computing, in spite, the fact that there are other giant software companies wanting the biggest chunk of the market share, this can give Adobe a total market  of $15 billion. Oracle has invested $165 billion and SAP $72 billion to increase their market capital share on cloud computing.