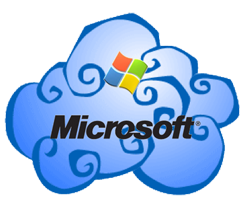 Last August 17, 2011 was a difficult day for the North American users of SkyDrive and Microsoft Office 365 because they experienced a 3-hour blackout on their cloud system. This was still followed by a series of interruptions during the week.
Microsoft has recently decided to talk about the circumstances that led to the outage. They communicated them by sending official messages to their customers and stakeholders explaining the root cause of the outage.
On a separate incident, some Dynamics CRM Online customers also experienced system difficulties on the same day. Although, Microsoft denies that these two incidents are directly related to each other. The Dynamics CRM Online does not want to give any statement or the number of users affected by the incident that occurred to their system failure last Wednesday.
In an earlier communication, Microsoft officials have said that they are planning to include CRM Online on their Office 365 before the end of 2011. Office 365 currently has Lync, SharePoint and Microsoft-hosted Exchange on their supported software list.
Microsoft's spokesperson through their Dynamics team sent the following update to their customers and partners:
"The root cause of the Microsoft Dynamics CRM Online service has been identified as a site configuration issue. A configuration change was made in all data centers that should prevent this from happening again. This was not a complete outage and separate from any other service issue experienced by customers. "
Microsoft has kept quiet on the details of the outage and simply associated the system failure on "networking interruption" from one of their data centers in North America. However, there are many IT people who believe it could have been due to a networking gear issue with Cisco.
In an effort to appease their irate customers and stakeholders Microsoft has sent an official statement through email on August 18, 2011. It contained the findings of their investigation and their immediate plan of actions. It also included a 25% credit memo plan for their users, which will be reflected on their next monthly billing.
Here is the copy of the result of the investigation and the email sent to all affected Microsoft 365 users:
Dear Customer:

The Office 365 team strives to provide exceptional service to all of our customers. On August 17, customers served from one of our North America data center lost access to email services included in the Office 365 suite. We apologize for the inconvenience this may have caused you and your employees.

We are committed to communicating with our customers in an open and honest manner about service issues and the steps we're taking to prevent recurrences.

•What happened?

º Preliminary investigation indicates that a networking interruption in one of our North America data centers caused Office 365 Exchange Online to be inaccessible by some customers.
º This incident lasted from approximately 11:30 AM PDT to 2:40 PM PDT, during which time customers were not able to access the Outlook Web App or send and receive email through Exchange Online.
º The Service Health Dashboard was updated regularly during the event to notify customers of the problem, though there was a brief period of intermittent access issues to that dashboard.

• What actions have been taken to prevent a recurrence?

º The data center's networking facilities have been remediated and we are investigating the root cause.
º We continue to monitor the overall network very closely to maintain high levels of service to customers.

We understand that any disruption in service may result in a disruption to your business. As a gesture of our commitment to ensuring the highest quality service experience Microsoft is proactively providing your organization a credit equal to 25% of your monthly invoice. The credit will appear on a future invoice, and you do not need to contact Microsoft to receive this credit. Please note, processing of the credit may take as long as 90 days.

If you have additional questions, please do not hesitate to contact us at the Office 365 community site.

Thank you for choosing Office 365 to host your business productivity applications. We appreciate your business.

Sincerely,

The Office 365 Team