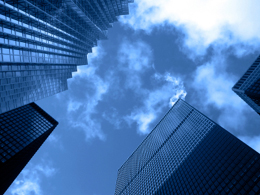 3 of the biggest telecommunication firms in Taiwan announced recently that they will invest on a multi billion project on cloud computing solutions.  Chunghwa Telecom Co., Ltd., Taiwan Mobile Corp. and Far EasTone Telecom Co., Ltd. each stated their investment plans in three separate announcements.
Chungwa, currently holds the top spot among Taiwan's telecom companies. In a statement they said it will invest around $689 million dollars for the next five years to build their cloud platform. Far EasTone on the other hand, flaunted its $206 million budget for the cloud infrastructure that is expected to boost their consumer operations. This was after Far EasTone announced having acquired 40% of the user market for cloud computing services. Taiwan Mobile Corp. is not to be left behind as they have invested $172 million dollars on their equipment upgrade, which will be used to make them at par with their competitors on the cloud market battle.
As part of its business strategy, Chungwa has now partnered with Trend Micro Inc., Quanta Computer Inc., Microsoft, Inventec, IBM and China Telecom Company, Ltd. to give them the leverage they need on the cloud front. Its biggest partnership with China Telecom makes it the first Taiwanese business to be cloud ready that is moving it to the Mainland area.
With Taiwan Mobile having seen the bottle neck effect of Chungwa's move, it has also entered agreements with Quanta, Industrial Technology Research Institute (ITRI), Wistron Corp., JetCom Technology Co., Ltd., Gama Digital Entertainment Co., Ltd., Nvidia Corp., Yamedia Inc. Net-King Technology Co., Ltd., and Leadtek Research Inc.
Taiwan Mobile executives were proud to announce that the company will be working closely with Wistron and ITRI in developing an open source cloud OS. This will be the first in Taiwan, a company that will offer a homegrown infrastructure as a service (IaaS).
Taiwan Mobile will initially provide 8 cloud-based services, which will include online gaming, digital content, animation and learning. Far EasTone's partnership with Quanta, however, will focus on cloud setup and platform that will offer solutions, manufacturing services, traffic resolutions and cloud education. Taiwan Mobile and FarEasTone will work hand in hand to tap the Mainland China market. Recently, FarEasTone has just opened its cloud-computing service center in Panchiao, Northern Taiwan. This move is expected to cut the operational cost as compared to their other cloud competitors.