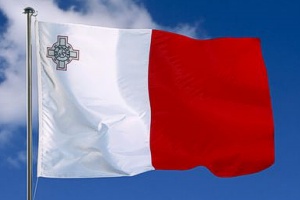 The Malta government has finished signing an agreement with Microsoft Corporation that officially sealed the partnership for a Microsoft Innovation Centre (MIC) in Malta in 2012, which will have its primary focus on the cloud computing infrastructure.
For this project alone Malta government and Microsoft will be investing a huge €3 million.
The partnership will take advantage of cloud computing features such as virtual data storage and the pay-per-service products.
Other initiatives that will be developed by the partnership is to develop more software that can offer the products to students and teachers at a much lower cost.
The agreement was signed by Minister Austin Gatt for the Infrastructure, Transport and Communications department of Malta and Jean- Philippe Courtois, president of Microsoft International.
The MIC in Malta is expected to be launched before the end of 2012. This hopes to boost start-up businesses and software houses; it also sees this as an opportunity for IT students and professionals to perfect their craft and to contribute to cloud computing in the near future.
"The setting up of an innovation centre will be a critical enabler for the development of ICT competences in this technology and will nurture the development and proliferation of related solutions and services," Gatt said.
The innovation centre's primary goal among others is to assist local businesses in Malta. The centre will have better access to economic stats since they are expecting to get the higher consumer use in the area. This will give them an advantage to see what products and features are on demand. MIC also hopes to develop new talents who will acquire better cloud computing competencies and therefore create more jobs in the future.
As part of the working plans a strategic location will be named, where the state of the art technologies will be used including research labs, meeting rooms and dedicated training areas.
To initially support ICT students a 50% discount is given for the Windows 7 Professional Upgrade and Office Proficiency 2010 plus other software offered at huge discounted prices. Live@Edu and Dream Spark is now also being offered for post graduate education students free of access.
Curtois said "I travel to more than 30 countries per year and see many cultures, governments and businesses. We're seeing some exciting developments with governments embracing public and private cloud solutions around the world. Though we have several examples of large countries embracing cloud computing, there are not as many of these examples in the smaller developed countries and emerging markets. Malta is in a position to be a showcase and role model in this area."