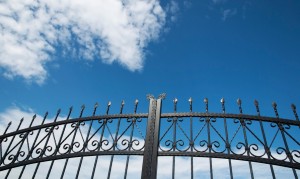 Flash storage startup Fusion-io doubled capacity with its new product this week and EMC took center stage in the recent Oracle OpenWorld to introduce its new product, Project Lightning Card. Flash data storage remains to be obliging and at the same time disruptive much like an enterprise puzzle. The question is how current computer solutions will adapt to the new players such as Fusion-io. Moreover, what is the benefit to customers if they run flash on their current data storage?
Solid-state drives (SSD) have been in the market for some time now, which now have to contend with enterprise cloud-based storage. SSDs remain to be swift and cost-effective, even if they are considered unreliable and have a short life span. Premium consumers like MacBook Air still prefers to use SSDs, so the possibility of integrating it with the new storage models is developed by some manufacturers.
The demand for smartphones have increased significantly that is why SSD features have required an upgrade on its technology features in terms of flash memory and energy efficiency. The demand for more production of SSDs has also led manufacturers to improve its reliability and to assign a reasonable pricing. Although the pricing of SSDs have not paralleled with hard drives, the former now has closed in the gap to a narrow one. This scenario has given a lot of startup cloud companies to manufacture products that are SSD supported.
Pure Storage and SolidFire (we reported earlier) are two startup companies that have currently launched huge storage devices using SSD without the use of any hard drive at all. They boast about their product being comparable with disk-based storages minus the total expensive cost. This statement has led various enterprises to seriously consider inclusion of SSDs in their current business and computer IT needs.
Even storage providers like HDS and EMC, which are considered institutions in the IT technology, have distinguished the SSD potential. However, they treat SSDs as a "Tier 0." Tier 0 means the ability to store data at a quick speed by changing the valuable data using SSD capability. Tier 0 usually uses cheap disk drives with lower data storage capacity.
Project lightning is intended for use to bring data near the huge data storage array at a faster speed without the need to physically transfer data from the physical storage to the server, instead it uses its quick processing time. The Project Lightning Card was showcased at the latest Oracle OpenWorld by EMC. They said it was never intended to be used in huge storage data array.
Both Pure Storage and SolidFire have to deal with the difficult challenges of competing with established data storage providers, in spite of the promising technical features of their products. CIOs of large enterprises have to consider the product's features, cost and track record before trusting any IT infrastructure to be used in their company. EMC does not have to worry about this because the company is already trusted and respected in the IT industry. Fusion-io faces fewer challenges than startup companies. This is also because they are backed up by trusted hardware and cloud companies like Nutanix and HP.