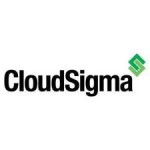 CloudSigma announced today that it has secured a significant round of angel investment funding from its own chairman, Anthony Foy, and director Phil Collerton. Both Foy and Collerton have deep technological expertise in data centers, cloud and managed services, enterprise software and telecommunications, and are well-positioned to help strategically shape and foster the company's growth. CloudSigma is the only international, pure-cloud Infrastructure as a Service (IaaS) provider that gives customers complete flexibility and control over their cloud.
A large portion of the funds will be dedicated to its recently launched U.S. cloud infrastructure. The funding will also be used to provide additional sales support in the U.S. and to explore future U.S. initiatives, which include scouting an East coast TierIV data center location as the first in a series of additional planned locations.
Foy said "CloudSigma is effectively filling a gap in the public-IaaS cloud market by delivering the most flexible and comprehensive pure-play cloud offering. CloudSigma's unprecedented customization and control will break new ground for companies that are looking to take advantage of the cost efficiencies, scalability and portability of cloud computing. With its competitive pricing model and transparent architecture, CloudSigma will grow to become one of the defining providers in its space – both in North America and abroad."
With Gartner predicting the worldwide cloud-IaaS market to grow from an estimated $3.7 billion in 2011 to $10.5 billion in 2014, there is a clear opportunity for CloudSigma to increase its market share in North America, through new prospects looking to leverage the cloud, in addition to companies that aren't completely satisfied with their current IaaS provider. CloudSigma will use the infusion of cash to bring to market technological innovations for the virtual data center space, while capitalizing on its flexible approach, superior pricing and unique strategy of offering unbundled services.
Patrick Baillie, CloudSigma CEO said "The investment made by Foy and Collerton has validated our approach, setting the stage for the next wave of innovation in pure-play cloud IaaS. We have an aggressive strategy that will continue to fuel our growth into new territories; especially as cloud computing continues to become more and more of a reality across various industries that need the highly-efficient and flexible capacity and power we offer. This investment round is simply the next step to get us established where we want to be, and we look forward to the road ahead."