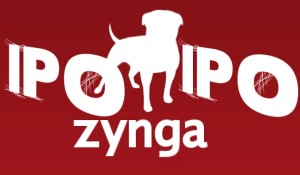 Zynga, the San Francisco based company which specializes in Facebook games, priced its initial public offering late Thursday at $10 per share, raising $1 billion with a company value of about $7 billion. This offering makes it the largest Internet-related IPO since Google went public in 2004 with $1.4 billion.
The price was at the top of expectation which is a sign that investors are eager to dig into the latest in a series of high-profile technology IPOs this year. Zynga will start trading on Friday under the ticker "ZNGA".
Zynga offers online games for just a few cents and up to a couple of dollars. It has more than 200 million monthly users and its most popular Facebook games are "Farmville" and "CityVille.
Facebook, which takes a 30 percent cut of the revenue Zynga makes on its platform, is expected to go public next year raising as much as $10 billion.
In November, online coupon company Groupon Inc., another closely watched Internet IPO this year, raised $700 million in its IPO but slumped below its $20 U.S. issue price about three weeks later.
But unlike Groupon, Zynga is profitable. In 2010 Zynga earned a net income of $90.6 million, an unusual pre-IPO money maker in the sector.