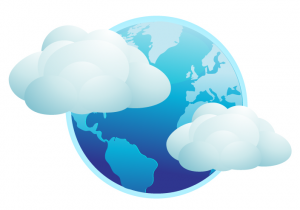 With the cost-savings, scalability and agility that cloud computing offers to organizations, it's no wonder the market opportunity is growing rapidly – jumping to more than $241 billion in 2020 from $40.7 billion this year, according to Forrester.  However, as organizations look to embrace cloud computing they are confronted with a number of choices about which cloud environment will be best for their organization: private or public?  The answer is both. More and more, we will see organizations adopt a hybrid model. In fact, Gartner predicts that by 2015, the majority of private cloud computing services will evolve to leverage public cloud services in a hybrid mode.
The hybrid cloud computing model is quickly growing in popularity, as it allows organizations to take the best of both worlds from public and private clouds.  Hybrid cloud environments allow organizations to manage some resources in-house, while also using other applications externally as a service – allowing users to take advantage of the upfront cost savings and reduced management time that the public cloud offers, while also allowing them the security and reliability of a private cloud.
As enterprises adopt hybrid cloud solutions, they face a unique set of challenges around security, reliability, standards and control in truly extending the use of cloud beyond IT and the virtualization of data centers.  Here are some key tips to help enterprises overcome these challenges and manage the complexities within and between hybrid cloud environments:
1. Establish a blueprint: There is a strong need to establish awareness that hybrid environments are a fact of life, which also underscores the need to establish a blueprint for rolling it out. Every organization should work to build this blueprint, ensuring that both IT and lines of business have a voice and both sets of needs are met from the beginning – it's far easier to put this in place immediately, to avoid  having to painfully deal with situations including ad hoc integration and homegrown solutions.  A few things to consider for your blueprint include a cloud integration gateway; federation of services in cloud-based and traditional service domains; and a defined approach to governance.
2. Reduce Complexity and Improve Visibility by Managing and Monitoring Resources Through a Single Interface: Solutions like IBM's hybrid cloud solution provide IT with a rich set of integration capabilities to increase granularity of management and monitoring of workloads, end-to-end, across hybrid clouds.  These capabilities provide IT with a comprehensive picture that encompasses all of an organization's resources in a single dashboard, to get a clear snapshot of its enterprise users and information for both the public cloud and on-premise resources.
3.  Federate Security Across Clouds – Automate User Provisioning Needs and Processes to Secure your Hybrid Cloud Environment: When it comes to securing your hybrid cloud environment, it is imperative to synchronize user profiles among individual users or populations of user groups. The most effective way to achieve this is to automate user provisioning needs and processes. Employing a federated identity approach – in which access control measures are built into an organization's existing identity and access management technology infrastructure – is an effective way to provide secure and seamless entry to SaaS applications, whether from within an organization's on-premise intranet or an off-premise extranet.
4. Simplify Governance:  Governance is a key part of the hybrid cloud, as it is essential for IT departments to know which people are using these resources –and it's all about managing contracts. If your business is consuming resources in the cloud, governance helps to define who uses what and the resources being used by them on a contract basis. By employing management and monitoring capabilities to define policies, quotas, limits, monitoring and performance rules for the public cloud in the same way as on-premise resources, users can access public cloud resources through a single-service catalog – enabling IT staff to govern the access and the usage of this information in a simplified, efficient and secure way.
5. Bridge the Disconnect Between Business and IT – Connect your Islands of Business Services in Clouds with your Existing Portfolio: Many organizations find themselves in a situation with hybrid environments, but quite by accident. This can be partially attributed to the introduction of cloud based services, driven by lines of business without the consent or knowledge of the IT department, and without considering the implications from an integration or compliance perspective. This leaves IT teams scrambling to integrate these public clouds and cloud-based applications with existing systems.  When entering the hybrid space, IT must position itself to establish infrastructure proactively, and go out and make a business case for it to bridge the frequent disconnect between business and IT, especially when it comes to business and SaaS applications.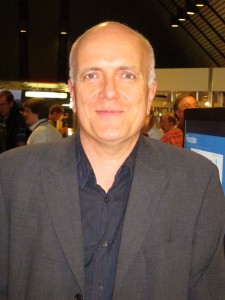 Marc-Thomas Schmidt is an IBM Distinguished Engineer and CTO for IBM's SOA Integration Middleware. Throughout his career at IBM, he has worked in Software Architecture positions in IBM's labs in Germany, UK and the US on a range of topics including BPM, SOA and Cloud Computing. In his current role as CTO for IBM's SOA Integration Middleware, he is responsible for technical strategy of the IBM WebSphere Connectivity product portfolio.
Marc-Thomas holds a Diplom Mathematiker in Theory of Finite Groups from the Rheinische Friedrich-Wilhelms-Universität Bonn. Follow his IBM developerWorks blog 'SOA for the Masses' here.