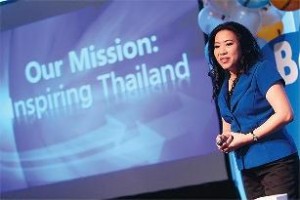 The United Sates and Taiwan recently had an agreement to spearhead the fee-for-service rental of cloud products and services for SMBs (Small and Medium sized Businesses) in the Asia Pacific Economic Cooperation forum. This move is made to develop competitiveness among enterprises.
US and Taiwan hopes to leverage their cloud solutions in the global market; this is as cloud computing is projected to generate a revenue of US$82.9 billion by 2016.
Software Park in Thailand wants to market their country as a cloud outsourcing center to help create new job opportunities and to generate a steady revenue in the next five tears. Frost and Sullivan research firm predicted that 30% of businesses will adopt cloud computing as it enters the Asia-Pacific region next year.
Craig Allen, a representative of the International Trade Administration under the US Department of Commerce, said, in a recent speaking engagement that cloud computing will be launched in all markets whether they are from developing or developed countries.
Ming-Cheng Sheng, the director-general for the IT department of the Institute for Information Industry in Taipei, said that the company aims to send cloud products and services especially data centers everywhere around the globe. This move to export cloud products, will promote household use of cloud computing including SMBs.
Deputy director-general of the Office of Small and Medium Enterprise Promotion, Wimonkan Kosumas said that the government needs to plan how to strengthen its IT capability for its 2.9 million SMBs. This is very vital to make companies better able to compete in the cloud global market and as free trade becomes liberal especially with the planned Asean Economic Community.
Wimonkan said cloud computing allows companies to upgrade their IT technology without too much cost through SaaS, which is unlike the traditional infrastructure with high costs on purchasing and licensing as part of the investment.
Director of Software Park Thailand, Thanachart Numnonda said, "We could become a cloud outsource centre within five years."
Software Park is partnering with the Association of Thai Professionals in America and Canada to meet this objective. They are training cloud developers to prepare them for the global market competition, such as, on the use of the Amazon EC2, Microsoft Azure and Google App Engine platforms. Dr Thanachart emphasized that they would need a reliable, secure and high-speed connection if they are to meet this objective.
Numnonda said, "We are preparing to form a cloud Thailand alliance by gathering all related authorities to promote cloud in the country."