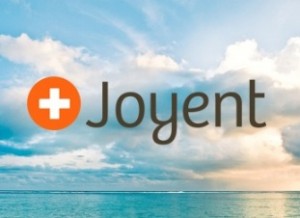 Joyent recently bagged $85 million of funding from several investors headed by major participant's Accelero Capital and Weather Investment II Group. Other funding are also expected from Telefonica Digital plus existing support from Intel Capital, Liberty Global, Epic Ventures, El Dorado Ventures and Greycroft Partners.
The series of funding will leverage Joyent's public cloud services as well as its dual cloud technology for enterprises who wish to venture in the public or private cloud. Their efforts are focused on a huge ambition to haggle with the giant Amazon Web Services.
David Young, Joyent CEO said, "We will expand our public cloud service globally in conjunction with Telefonica. The strategy is to compete with AWS by finding key partners globally — sort of a Star Alliance for cloud computing."
Founded in 2004, Joyent did not make any big move until Intel Capital gave it $8.5 million funding in 2009. Since then, Joyent has accumulated $115 million funding including the latest $85 million investment.
Young added,  "We are unique in that we have our public cloud services and we also bundle our software so other people can build their own private clouds or stand up their own public clouds [with it]."
This places Joyent different from AWS as they are able to integrate applications from server hosts to allow customers build their own cloud platform. Amazon, on the other hand, runs only on their in-house data centers.
Competing with Amazon is not an easy task for the company continuously upgrades their cloud capabilities. Recently, it launched new services from NoSQL database, Windows EC2 micro instances and the single sign-on for the Amazon Web Services Console. Young, however, believes that Amazons fluidity can also be their loophole especially for consumers who place a high standard on reliability and security in the cloud platform.
 "AWS throws a log of spaghetti against the wall. We innovate starting with our [SmartOS] operating system, hardware designs and how it all fits together, we haven't pulled a lot of stuff out of Linux or Xen and duct-taped it together. That's one reason AWS has had a lot of problems with uptime," Young said.
Joyent also sees competition with OpenStack, but Young said they compare favorably over this company because of its multi-tenancy that allows various cloud applications at a secure platform.
Young said, "Our operating system and Node.js [server-based JavaScript framework] are open source, but people who understand the demands of the cloud know that your solution has to be competent with multi-tenancy. The feedback is that OpenStack, which is built on old-style hypervisor technologies, is not set up for that sort of multi-tenancy."
Among Joyent's deployment choices and customers include Uniserve, cloude provider from Canada, MiTAC, hardware manufacturer from Taiwan and FirstServer, a Japanese web services provider. These are very impressive, but taking on Amazon and OpenStack is definitely not an easy task.