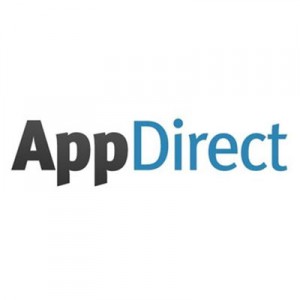 The cloud service marketplace and management platform, AppDirect, announced today the launch of the AppDirect Marketplace Manager. Since launching its first marketplace in late 2010, AppDirect has experienced record growth in customer reach, and has added high-profile apps such as New Relic, SendGrid and Google Apps to its syndication network. AppDirect's new Marketplace Manager provides the tools channel partners need to better service the surge in end users and developers joining the AppDirect network. The Marketplace Manager enables AppDirect's channel partners, such as Telcos and hosting providers, to efficiently manage the most crucial settings and components of their cloud application stores in one place.
"At AppDirect, we are committed to enabling our partners to generate new revenue streams from the explosive growth in the cloud services," said Daniel Saks, president and co-CEO of AppDirect. "With the Marketplace Manager, our partners are able to quickly deliver revenue-generating products as well as instantly access marketplace insights, reports and performance metrics that drive customer conversion and retention."

"End user organizations are increasingly looking for greater flexibility in sourcing public cloud services and solutions. To address this demand, Gartner predicts that by 2015 virtually all Communication Service Providers (CSPs) will complement their cloud computing portfolio with a cloud brokerage model," said Gartner Research Director, Gregor Petri. "However, a successful brokerage model will require CSPs to adopt a robust partnering strategy for technology, process and professional services (such as integration and regulatory/legal).  Enabling platforms and services are especially critical for CSPs looking to differentiate themselves from direct providers and other cloud brokerage competitors."
Channel partners can now choose from any of the AppDirect network's pre-integrated applications, providing unified identity and access and subscription billing management. There are hundreds of products across countless categories on the AppDirect Application Network, which is growing by over 30 percent per month. Recent additions include Google Apps' suite of productivity solutions, New Relic's industry leading web application management solution, SendGrid's innovative email infrastructure and DocuSign's efficient electronic signature capabilities. In addition to giving channel partners access to leading solutions, the AppDirect's Marketplace Manager also supplies all the tools channel partners need to build and manage a native developer community.