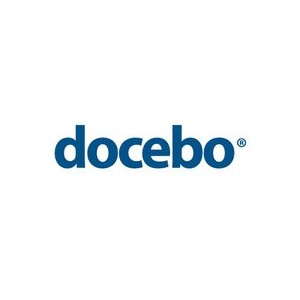 Article written by Claudio Erba, CEO of Docebo.
In recent years, various organizations of different nature have used at least once e-learning as a training method that can respond to a specific need. Although about 50% of the market is actually represented by the U.S., in Europe there are different realities, whose choices  are only partly related to economic conditions.
In general, the reasons which prompted the company to resort to this kind of formation are summarized as follows:
Need to train people located in remote locations
Need to train a large number of employees, in order to create economies of scale
Allow greater customization of training programs and greater flexibility of use in terms of methodology and time
Selection criteria for a complex choice
The choice of an E-learning solution is certainly a complex task that involves different levels of the company and it is different from case to case. The answers given by different companies, which largely are already using e-learning for staff training, showed a concentration of items related to general aspects of provider's quality and service, such as competence (82%), level and quality of customer care (63%), good reference and testimonal (58%).
Together with these results competitive price (66%) is a  very important variable.The more decisive criteria seem to be less tied to the type of offer than the perception that the choice to be made is solid, safe and affordable.
Regarding technical aspects, it is to emphasize the high attention to the possibility of integration of purchased services and products within the organization's system (74%): this finding highlights a major challenge faced in recent years, due to the need for simplifying access to applications, information and IT in general: dealing perfectly with different integrated softwares and systems has become a matter of survival. Other entries appear to be connected to this aspect, especially the presence of  Cloud solutions (43%), a substantially new reality that seems to evolve toward a definitive consolidation as it can be exploited to achieve more easily integration with other different systems.
By analyzing the different e-learning solutions  proposed by different companies, we can highlight the latest innovations that are characterizing these last years. Among these, there are some new strains to which the different developers are focusing.
New Learning Technology trends
A trend common to different levels is the so called Cloud, adopted in various ways by different actors in the e-learning market. There is an increasing attention to this solution which involves the IT infrastructure and the training staff. The user might not even notice the difference, since the system can work the same way: a cloud solution for e-learning involves the advantage of being able to be totally transparent to the learner.
One of the hottest trend is a particular articulation of cloud computing, the so-called SaaS (Software as a service). Although there is not always a clear distinction  between these two terms, for the e-learning they can be a source of misunderstanding: the difference between the two solutions is generally thick and is related to how to integrate systems and, above all, the possibility to build on-demand solutions. This enables users to get in a few minutes the entire educational system online (through LMS and contents) without the need of a sales agent.
The second trend consists in investing in talent management-oriented solutions as an added value to other services related to e-learning. As mentioned earlier, this happens especially for companies that already have extensive experience in consulting and management, which integrate the e-HR LMS applications and create all-in-one solutions.
Conclusion
These trends are quite different and it is not possible to make clear predictions about future developments. On the one hand it is possible to hypothesize that these characteristics will be acquired by all the e-learning providers. The other, and this confirms what has happened up to now, it is possible to assume a diversification for each provider leading to the creation of specific market areas.
About the author

Claudio Erba is founder and CEO of Docebo, the company behind Docebo Learning Management System, the Cloud E-Learning platform delivered As a Service. Defined as "A Revolutionary Entrepreneur beyond today's boundaries" by Mondadori, Claudio Erba is a serial entrepreneur and a First Generation Network (1gn) member (a group of first generation entrepreneurs). Passionate about start-ups world, he's mentor for Innovation Lab and SeedStart-up initiatives. He is also part of the CloudSeed selection Commettee.