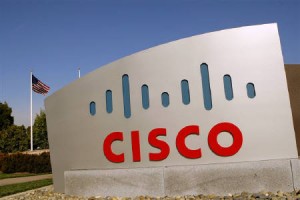 In order to help workers to collaborate anytime, anywhere, Cisco has announced significant new capabilities that extend the social partnership to mobile devices and cloud applications.
The developments are part of what is now known as Cisco WebEx Social (formerly Cisco Quad) and rely on existing tools that help employees to share knowledge, find information and contact with experts, and create virtual workspaces.
"We want to be a broader integrated collaboration provider," said Raj Gossain, a Cisco vice president of product management. "We wanted to let people know that we're expanding [the WebEx business app]. We're unifying our efforts."
Cisco said users wanted more and more tools for collaboration in the cloud. While many customers already use version of Cisco's collaborative software, Gossain think that new customers will be more tempted by cloud version.
"There are a number of customers who are looking at the cloud so they don't have to manage infrastructure," he said. "They don't have to worry about it. They'll be able to deploy these solutions more quickly and easily. They can simply buy this as a service."
WebEx Cloud Platform is the second largest public cloud environment in the world for business collaboration applications. The expanded offering of Cloud collaboration services of WebEx family will rely on operational excellence and global reach of WebEx Cloud to provide real-time services available to meet the needs of most demanding organizations.
With the launch of Social WebEx, Cisco provides the following capabilities:
Integration with Microsoft Office
Social Cisco WebEx integrates with Microsoft Office allowing workers to use Word, PowerPoint or Excel documents jointly edit and publish date, presentations and spreadsheets on Social WebEx.
Email
Thanks to the optimized integration with e-mail, workers can still use mail clients like Microsoft Outlook at the same time create and publish updates on Social WebEx.
Mobility
Cisco has announced enhancements to WebEx Social iPhone and iPad client that allow worker to move from social networks to real time instant messaging, Web conferencing and voice calls directly from your mobile application.
Video
With video calls based on browser, users can enjoy high-definition video in a transparent manner, without having to use a different application. These video sessions are compatible with a wide variety of video terminals, including Cisco TelePresence, IP phones and phones and soft clients.
Flexible deployment models
Cisco Social WebEx is available as on-premise (Social WebEx Server installed on the client's office), in host mode through local partners (Logicalis, ACS and Alphawest`) and as a Cisco-hosted cloud-based solution.
"More than ever, companies are rethinking the way they have traditionally done business to take a more social approach," said Murali Sitaram, vice president and general manager, Cloud Collaboration Technology Group, Cisco. With the announcements, Cisco is marrying the best of consumer social network features with a complete set of integrated collaboration cloud services for a seamless and integrated user experience. This new experience gives customers the option to securely participate in social business from the device and application of their choice."
Being a complete solution ready for cloud, Cisco provides users and IT departments' easy access to social collaboration tools of their choice from any device.
Social networking has fast becoming the important growth factor for companies to drive IT purchases. Oracle recently jumped to social media space and launched suites of cloud services aimed to boost social marketing campaigns and activities. Oracle long time competitor SAP, last month acquired Ariba and unveiled several cloud offerings by combining social and human-resources technologies of SuccessFactors, which the company has acquired last year.