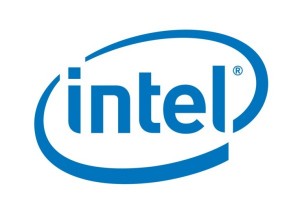 Based on the Atom processor, Intel has introduced a new NAS based reference design for storage servers, which are aimed primarily at small and medium enterprises.
The NAS devices are up to six SATA hard drives in the RAID array, support automatic backup, scalable I/O connectivity, different operating systems, LAN and up to 6 GB of RAM. It also integrates the high-definition video playback and HDMI output.
Intel sees addition to traditional NAS applications, such as backup and secondary storage, and an increasing demand for multimedia applications in HD on NAS systems that can be supported by the new design. Thus, the new system can be used for video surveillance in real-time.
In addition, the solution also supports multiple file transfer protocols for businesses to share data and content irrespective of the operating system, including Microsoft Windows and Linux, and devices running the solution can be used as centralized media platforms for storing various forms of media content and other data.
Intel's next-generation Atom processor provides an ideal solution for powering intelligent storage system designs that will act as a personal cloud inside the office or home, and will deliver better ways to store and access data. With a range of systems designers on board, the Intel Atom processor-based storage solution raises the bar in how data is stored, managed and shared, Intel says in a statement.
Intel's design is based on the D2550 and D2500 processors and supported by 1.86 GHz clock frequency, multiple SATA drives and up to 14 USB ports.  Because of their low power consumption, Intel Atom processors are currently used mainly in netbooks and tablets. And even server, where low power consumption is important is now offered with Atom processors.
As a security measure, Intel integrated security solutions from McAfee into the platform to help business safeguard data from corruption and virus attacks. The security solution also offers centralized data backup for additional security, additional copies of data for recovery of disaster, theft or loss or a hard drive failure. Intel and its subsidiary McAfee recently unveiled security strategy for securing cloud environments.
Companies like Asustor, QNAP Systems, and Thecus have integrated their storage system with AS 6 Series, TS-x69 Series and N5550 and N4800 NAS server storage appliances.