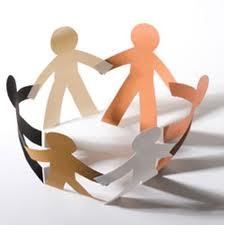 While cloud computing is in first place among the technologies of interest to the corporate sector, the industry is a struggle for professionals in this field. In 2012, more than 1.7 million jobs in the field of cloud computing remain unoccupied, according to analysts firm IDC. The reason for this is lack of qualifications and certificates from applicants.
The trend is likely to continue in 2013 and staffing professionals worldwide said IT hiring will focus on jobs involving cloud computing, mobile technology and business intelligence.
Enterprises are using SaaS (software as a service) products from a variety of vendors, but the developers, consultants and overall workforce necessary to support the technology haven't developed quickly enough, said Eric Berridge, co-founder of IT consulting and resources firm Bluewolf.
Managing director Alice Hill at technology job site Dice.com said that everybody in almost every industry we've looked at in terms of the job description has some sort of mobile project or mobile angle as well as stand-alone mobile apps.
Dice.com's 2013 hiring professional staffing priority report found that both leading mobile platform Google's Android and Apple's iOS are very healthy in terms of the demand.
"The booming mobile space makes finding candidates challenging since mobile development may require a team approach, a point some companies miss," said Berridge. "Someone who thinks they can just hire someone to develop a mobile application is missing out on the fact that you need multiple skills sets that come from different people. There's not a one-size-fits-all from a skills set perspective."
In addition to the standard development skills, Dice.com noted that need for staff for business-to-business applications such as systems analysts, support specialists and staffs who can examine and understand system will be on higher demand in 2013.
IT professionals, who understand the concept of cloud computing, its deployment models and use cases, can be able to speak confidently about how their organizations can take advantage of the cloud and the benefits they can derive from it. As more companies turning to SaaS models for application maintenance and customization, software support positions will decrease.
"If you truly go with a cloud-based approach you decrease your need for meat-and-potato skills sets," Berridge said. "Newer technologies come with a self-service approach when it comes to user support. The shift is moving toward innovation and away from how to keep the lights on."
Cloud computing is crucial to the outcome of the company, as it represents cost savings and efficiency of companies and their customers. Therefore, a task force on smart cloud is essential for companies seeking to strengthen its cloud capabilities and is essential for the success of the financial health of the IT industry.