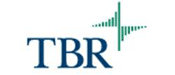 Technology Business Research Inc. had recently launched the results of its survey conducted in 2012 with 1,300 enterprise decision makers in various parts of the world like Singapore, Japan, India, China, Australia, Germany, France, and the United Kingdom. Businesses included in the survey include media, telecommunications, manufacturing, healthcare, financial and banking, and the public sector.
In its 2012 Cloud Professional Services Study, it reported that 66% of the respondents had purchased cloud computing business services, an increase of 7% from the 2010 research findings. It also reported an alignment of vendor portfolios to serve the changing market dynamics. 60% of the respondents also believe that they will increase professional cloud spending till 2014.
Ramunas Svarcas, a Technology Business Research Senior Analyst, explained that the market for enterprise cloud computing services is still evolving as more and more businesses move their operations to the clouds. These survey respondents see cloud computing spending as a strategic investment which will benefit their businesses as they become competitive globally.
TBR also estimated that only Microsoft, Amazon Web Services, and Salesforce.com earned at least $1 billion for 2012. The revenue estimates only included sales from businesses and didn't include revenues from consumer-cloud services. According to analysts from TBR, the cloud computing industry is maturing and that cloud computing providers are now concentrating on their business strategies and not on their technology products and services.
Large cloud providers are now extending their reach. Salesforce.com is now including software development into its product offerings while AWS (Amazon Web Services) is also offering database hosting in the cloud. Cloud hosting service providers are now intending to capture the cloud market in Asia and the Pacific, and Latin and South America.
The decision of Salesforce.com to venture into application development, according to TBR, makes the company compete with its former partners. ChatterBox competes with Box while Saleforce.com's HR application competes with WorkDay. Both Box and WorkDay used to be the company's partners. According to Allan Krans, TBR analyst, this movement by Salesforce.com proves that a company has to offer other products and services to thrive in the cloud computing industry. The new applications are currently being offered to existing clients thereby making Salesforce.com a strong cloud provider.