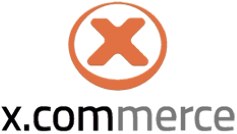 X.commerce, a new business at eBay Inc. that connects developers and merchants, today announced it has joined the OpenStack™ community and will leverage the open source cloud operating system to deliver its powerful commerce ecosystem to the combined developer communities of eBay, PayPal and Magento. By choosing to standardize on OpenStack, X.commerce offers its development community the flexibility and control to create, connect, and thrive in the fast-moving world of multi-channel commerce.
Combining the developer communities of eBay, PayPal, Magento and the ground-breaking commerce capabilities within the eBay Inc. family into an open commerce ecosystem, X.commerce delivers tools developers need to build new and better end-to-end commerce solutions in a single, flexible and open environment.
"Our vision is to help developers, merchants and service providers create partnerships that enable them to develop complete and innovative commerce solutions," said Neal Sample, CTO at X.commerce. "Joining the OpenStack community aligns with our open and community-driven values that will contribute to the success of our users. The free, open source cloud platform puts our developers and us in control by ensuring a flexible approach to cloud providers to be competitive in the market."
Backed by more than 110 participating organizations including Cisco, Citrix, Dell, Microsoft and Rackspace, OpenStack is a massively scalable, open source cloud operating system that is quickly becoming the industry standard for public and private clouds. OpenStack has received nearly 50,000 downloads from the central code repository, and production cloud environments like X.commerce are launching across the globe.
"X.commerce and OpenStack share a commitment to open technology and community, and we look forward to X.commerce's valuable contributions and participation in the evolution of the OpenStack cloud operating system," said Jonathan Bryce, Chairman of the OpenStack Project Policy Board. "It is very exciting to see a major commerce ecosystem make the benefits of OpenStack-powered clouds accessible to application developers."
X.commerce launched today at the X.commerce Innovate Developer Conference at the Moscone Convention Center in San Francisco.