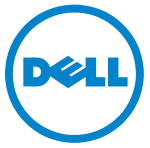 Security, cloud, mobility and big data priorities are most important in all industries, but it need a deeper understanding of the practical realities of how businesses are using these technologies today and what prevents them unleash their full potential. Dell presented the results of its first Global Technology Adoption Index (GTAI), showing how organizations are actually using security, cloud, mobility and big data to drive success.
The company surveyed over 2,000 companies worldwide and found that security is the main concern in adopting the cloud, mobility and big data. Moreover, while 97 percent of respondents use or plan to use cloud, almost half have implemented a mobility strategy. The adoption of big data is lagging behind, because about 60 percent do not know how to acquire knowledge.
Despite increasing security risks and increased dependence on the Internet and technology to run their businesses, many small and medium enterprises need to be prepared to tackle security threats today. They know that disruptive technologies such as cloud, mobility and big data can drive innovation and create competitive advantage, but it is often difficult for them to take a strategic approach and overcome the security issues in order to fully exploit the potential, Dell said in the report.
The Dell GTAI found that IT managers consider security as the biggest barrier to expanding mobility technologies (44 percent), the use of cloud computing (52 percent) and leveraging big data (35 percent). While security concerns arrest organizations and maintain investment in key technologies it is a form of prevention so that they are prepared for a security breach. Only 30 percent of respondents have the right information to make decisions based on risk, and only one in four companies surveyed have a plan in place for all kinds of security breaches.
Almost all IT decision makers surveyed said their company either using or plan to use cloud solutions. Only 3 percent of respondents did not intend to seize them. The results also show a strong correlation between the use of cloud and enterprise growth. Of those who use cloud computing, 72 percent experienced growth of 6 percent or more in the last three years, and only 4 percent had zero growth. This contrasts with companies that do not use the cloud, where only 24 percent have growth rates of 6 percent or more, and 37 percent experienced zero growth.
The business benefits of cloud computing are even more frequent when organizations use more than one type of cloud solution. For example, using three or more types of cloud solutions experienced a 15 percent increase in employee productivity relative to those with only one type of cloud solution.
The results of GTAI show that the efficiency and immediate productivity are benefits of a mobile workforce: 41 percent enrolled efficiency as the greatest advantage of mobility, while 32 percent said productivity of employees. With the predominant mobile use in developing countries, organizations had higher rates of adoption of a formal BYOD policy (34 percent in Latin America, 35 percent in Mexico, 37 percent in Asia Pacific compared with 30 percent in North America and 20 percent in Europe/Middle East/Africa).
Despite the apparent opportunities inherent mobility strategy, there are still challenges in the security sector at the beginning of the list. Misuse of devices was classified as a major mobile security. The results show that having a BYOD strategy is closely linked to succeed with mobility.
The results of Dell GTAI study found a consistent theme in terms of big data. Organizations do not really know what to do with it. While 61 percent of global respondents said they had big data that could be analyzed, only 39 percent understand how to extract value from big data and are about to implement it. Big data presents a significant competitive opportunity. Organizations that are most effective in obtaining business insight from big data, obtained much higher rates than those who are not growing.