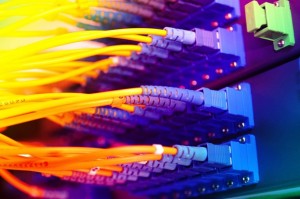 There is so much ado about big data since last year. People in the industry are continuously talking about it. Big data is expected to affect our daily lives in the future as it becomes a hot topic not only in conferences but even in the internet today. Experts believe that we're up to make a lot of changes as we incorporate big data knowledge into our system. Due to the burgeoning data sources, people will start an extraordinary and important knowledge revolution as we analyze and manage big data.
Sports Analysis Will Soar To Greater Heights
Because of the availability of numerous sports data, a sports enthusiast will find it interesting to know bits and pieces about their favorite player and favorite sport. Economics and statistics Menlo College Professor Ben Alamar was able to come up with a white paper about his statistical analysis on NBA teams using 5 years worth of data. According to him, sports analysts are able to take advantage of predictive analytics because of big data. During the 2012 Summer Olympics, John Dewan, a sports actuary, projected that the US will 108 medals using Olympic simulation software. In reality, US took home 104 medals.
Open Sharing Of Even The Most Intimate Details
Although there are many people who fear that their privacy will be lost because of data analysis and collection, a greater majority of people will be willing to share event their most intimate details through smartphones and online. Sale of personal data will be rampant because more and more people are open to the idea of sharing personal information using the internet and mobile technology.
Healthcare Analysis Will Help Stop Spread Of Epidemics
Big data was able to help stop the spread of the recent flu outbreak in Boston. Skoll Global Threats Fund and the American Public Health Association were able to create the FluNearYou application which gathered and analyze data in the community with regards to the flu activity. On the other hand, "Help, I Have The Flu" app gathered Facebook statuses from friends and sent notifications to the users so that they can stay away from friends with flu-like symptoms. Healthy individuals now comprise a huge unbiased control group which can be segmented into race, sex, and age to help individuals maintain a healthy lifestyle.
Advertisements Will Become Personalized
Even traditional retailers are benefiting from big data. Today, big data is being used to produce personalized and effective advertisements. Spending and online search habits are being compiled and analyzed to target a specific group of consumers. Discounts and rewards programs are sent to customers depending on their location. Big data also helps improve customer service. Service solutions and predictive analytics are able to provide information to retail organizations in order for these retailers to better interact and understand their customers.