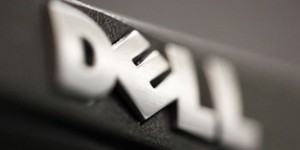 Dell World 2012 brought together more than 6000 people including customers, partners, media, analysts and employees, for three days of relationship, education and induction strategy and Dell solutions to solve newer IT challenges customers facing currently.
At Dell World, Dell announced that today more and more customers around the world rely on their services and technology solutions, since the company began its transformation four years ago. Dell serves more than 95% of the companies listed in the Fortune 500, all governments part of G-20, all state governments in the United States and almost all federal agencies in that country. Over 10 million small businesses rely on Dell solutions and services to grow their business and serve their customers.
During the past four years Dell has invested more than 10 billion dollars to provide end-to-end innovative and high performance to support the changing needs of its customers. By offering industrialized services, which makes it easier for customers to select the level of applications requiring, Dell Services provides consulting services and end-to-end enabling IT departments cost savings, growth and innovation.
Dell's commitment to help customers get the best results, create competitive advantages and expand their opportunities is supported by investments in the data center, security, services and software. The company highlighted some of its achievement in recent times.
Dell offers its customers more server performance, more innovative and more user-friendly options in the industry and is the leading supplier of x86 servers in North America and the Asia Pacific.
Dell Active System solutions combined with its major data centers is providing customers with a much more intuitive, flexible and complete solution than that of competitors.
Dell offers customers the best choice of storage in the industry, focusing on reducing storage costs over time.
Dell offers its customers flexible options of security solutions to help solve key business challenges while providing productivity and efficiency.
Dell Services enables customers to turn disruptive forces in a competitive edge and transform IT to solve real-world business problems.
Dell Software enables customers to simplify IT challenges, mitigate security risks, and accelerate business results.
Dell SecureWorks has become a significant contributor to continuously expand its role as a leading provider of Information Security since it was acquired by Dell in 2011. In an effort to grow the supply of its services to its clients, Dell SecureWorks has partnered with FireEye, a leader in advanced threat protection, to protect customers from advanced cyber-attacks. The solution would provide protection against phishing attacks, web attacks and other attacks.
Dell is seeing the success of their efforts and investments focused on the cloud, and reported that revenue from the cloud to the third quarter of fiscal 2013 grew 30 percent year over year. As a pioneer and leader in the OpenStack active community, Dell increased its commitment to the brand as their cloud platform of choice for open source private and public clouds. Dell also offers a service based on VMware Cloud Dedicated Service with Dell to deliver private cloud and Infrastructure-as-a-Service.
From application modernization point of view, Dell introduces Dell Assessment services portfolio that help organizations better understand the assets of the applications they have, creating a direct link from the business layer to high-level application programs and source code, and create a plan comprehensive modernization for the future.
Lastly, Dell announced SupportAssist technology to provide proactive support for Dell PowerEdge servers, PowerVault storage arrays and PowerConnect switches. With SupportAssist, customers can obtain information and control of their environment, enabling them to solve problems quickly and minimize startup time on computers.