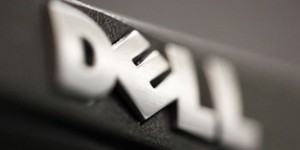 Dell has recently made some steps towards growing out of their hardware supplier status and becoming a complete business intelligence vendor, via a move that sees their software that has the ability to aggregate and organize data being bundled with Microsoft's SQL Server 2012 database on an appliance.
Dubbed The Dell Quickstart Data Warehouse Appliance 1000, Dell's offering was launched Wednesday and is targeted towards midsize firms, judging by its limit of 5TB when it comes to user data. The vendor claims that they are simplifying data warehousing by including a preconfigured version of the software with their own Power Edge servers.
According to Dell, they are providing the mid-market a simple data warehouse solution that addresses the segment's old challenges, which stem from inadequate IT resources and budgets, which prevented a large number of SMEs from taking advantage of data warehouses to realize the insights they need.
Data warehouse appliances by themselves are not a new concept, since they've been available from industry leaders such as IBM and Oracle for years, but Dell's new offering is a step up as it now broadens the scope of the once-exclusive-to-large-enterprises industry, with backing from partners HP, Microsoft, and other suppliers.
Dell also touts Quickstart Data Warehouse Appliance 1000 as a step up above typical appliances due to the inclusion of data-integration capabilities via Dell Boomi, which is a SaaS vendor that Dell acquired last 2010. Dell also laid out plans to provide start-up services and training with the usage of the appliance, in order to help the customers get up and running as soon as possible. The company also offers regular check ups as part of packages in order to ensure long term health of the appliance.
Currently, the appliance is expected to be marked at $69,990 and will come bundled with Microsoft Windows R2 SP1 Enterprise Edition, Microsoft SQL Server 2012 Data Warehouse Appliance Edition, and a one-year subscription to Dell Boomi. The package also includes the necessary storage and server hardware needed for maintaining 5 TByte's worth of user data.
It is not yet clear just how inclusive Dell's Boomi can be, since it is just a lightweight subscription-based data integration service, but a Dell spokesperson clarified that the software, while subscription-based, will include visual integration tools, a library of data connectors, as well as a run-time execution engine.
Dell, however, advises that users run query and analysis tools on a separate server, since the appliance does not come with access to SQL Server Integration, Analysis and Reporting Services despite coming with MS's SQL Server 2012 preinstalled and preconfigured. Dell also states that customers can use pre-existing SQL Server licenses from other servers.
Dell partner Microsoft has also released an announcement confirming the inclusion of their SQL Server 2012 with Dell's appliance, boasting that it's going to be the first one based on MS SQL Server 2012, which means it's also the first one who will feature server 2012 capabilities, such as the xVelocity In-memory Columnstore, which will serve as a way to speed up queries and data compression.
Dell's foray into data warehousing and business intelligence is just one phase of a much larger plan to enter the enterprise software market, which was also boosted by their recent acquisition of Quest Software, costing the hardware supplier $2.4 billion. Quest will serve Dell well, as its portfolio includes a wide range of useful apps such as BI, database management, and even Hadoop-oriented software, all of which could work well as future additions to Dell's warehouse appliance bundles.
Dell is off to a running start, and shows no sign of slowing down, as they have announced a new member of the appliance family which will be launched later in the year.