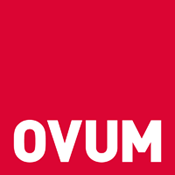 Ovum released its latest analysis this week stating the trends that will impact 2012, which include data analytics, cloud computing and agile developments.
According to the report many establishments including government agencies will turn to data analytics, cloud computing and agile developments to deal with the failing economic situation.
Ovum research director, Dr Steve Hodgkinson said: "Cloud computing is maturing as a revolutionary step change in the way computing can be sourced and managed." He added, "Governments need to look beyond the hype and see the reality of both the opportunities and risks of cloud computing and factor these into both their industry development policies and their internal IT strategies."
Another interesting finding from the report said that the government will find the relevance of data analytics that will increase its following.
Co-author to Dr. Steve and Ovum analyst Nishant Shah said that governments are now currently in competition with various stakeholders in arriving at policy decisions. He said, "Citizens increasingly expect their government agencies to have access to authoritative and accurate data."
Shah added, "This means that agencies need to be planning and implementing strategies to enhance their approach to business intelligence and their ability to analyze and report on an increasing range of data sources from both inside and outside the core systems of government".
The report also noted that various government agencies will find agile developments very useful in 2012, after realizing the frustration from unsuccessful large IT projects. Agile developments, on the other hand, are tailor made for the government's need to provide continuous delivery of relevant and useful software to meet agency requirements.
Another Ovum analyst and also a co-author to the report, Jessica Hawkins said that the economic crisis in several countries become exacerbated due to the financial difficulties.
Hawkins said, "Tightening of budgets makes it all the more important that IT projects both cost less to implement and actually deliver as promised, on time and on budget. In this context, there is increasing enthusiasm for more agile approaches to systems development and applications lifecycle management."
This is where cloud computing becomes a welcome alternative to these recent IT difficulties. Ovum reports predict that there will be continued failure experiences in 2012 as is already seen in the UK and Australia.
The official report stated, "The secret for success will be for shared services to focus on IT infrastructure and commodity applications. Coincidentally, this is also the 'sweet spot' for the success of cloud computing, which is why the cloud is becoming both an alternative to traditional shared services and a way to reduce risk and cost as a component of a shared services project."