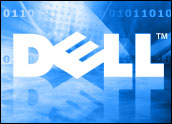 The tight integration of Dell EqualLogic PS Series iSCSI SANs and VMware vSphere virtualization software helps organizations enhance IT efficiency, expand virtualization throughout the IT infrastructure, and set the stage for cloud computing.
Growth is a good situation for organizations to experience, but growth is not easy and presents challenges. Today, virtual environments in many industries are growing, and organizations are increasingly deploying VMware virtualization to help consolidate IT, improve business flexibility, increase application availability, and reduce costs. After virtualizing test and development environments, and other applications, many organizations are now eager to extend the benefits of virtualization throughout the data center, creating an end-to-end virtualized IT environment and setting the stage for cloud computing.
To succeed, organizations must adopt a storage platform that can be tightly integrated with virtualized servers. That storage platform must be designed to deliver the performance, reliability, and scalability to support the virtualization of mission-critical applications, the implementation of desktop virtualization, and the development of cloud computing environments with self-service capabilities. At the same time, that storage platform must also help control operational costs by streamlining management and avoiding unnecessary administrative tasks. Dell EqualLogic PS Series Internet SCSI (iSCSI) storage area network (SAN) arrays help meet these objectives, providing high-performance storage infrastructures that can be tightly integrated with the growing VMware virtualized server and desktop environments.