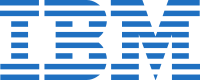 IBM announced a new version of its public cloud, which has more support and services for managing enterprise applications in the cloud, such as SAP in particular.
According to IBM, the main reason why large companies are reluctant to use public cloud resources is that the model of free service offered by various providers does not suit them. With its SmartCloud Enterprise+ (SCE+), which includes support of software life cycle, a PaaS platform and support updates and patches identity management, IBM wants to differentiate itself.
Many companies are attracted by the economic benefits of cloud but reluctant to run critical applications in the cloud. Their applications require specialized technical expertise, customer service operating 24 hours, enhanced security and ongoing maintenance. The constraints that are typically found in outsourcing IT resources, but which are not taken into account in the model of "one-size-fits-all" clouds of self-service.
SCE+ service complements the IBM Smart Enterprise Cloud, providing higher uptime guarantee – up to 99.7% for SAP applications running in SCE+ and additional management tools. SCE+ can increase the speed and responsiveness of environments for development and testing while reducing costs. SCE+ can also be used for a variety of workloads including risk analysis, management, compliance and data mining projects.
In addition to being a safe multi-user platform, SCE+ is complaint with European Commission data protection directives; designed to support production IT environments, offering several levels of availability; flexible options for provisioning multi- platform computing capacity (e.g. Wintel, Linux and AIX) and single tariff plans that allows users to access any SCE+ platform in the world.
To compete with market players, such as Amazon Web Services, IBM has expanded its SCE+ to other countries in four continents including Japan, Canada, Brazil, Australia, USA, Germany and France. The announcement of advanced SAP support and stronger geographical presence is important for companies looking for cloud services.
The offer will appeal more directly to businesses seeking greater support from their vendor, or customers who have managed accommodation from IBM and want to enjoy the extensible flexibility of a cloud model and availability based on subscription.