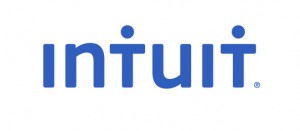 There's one more addition to Europe's growing number of mobile payment providers. Aside from local startup companies, Intuit recently launched its mobile credit card payment system known as Intuit Pay. It was initially launched in the United Kingdom, ahead of PayPal which first announced launching its own mobile payment in the region. Intuit's closes US competitor, Square is also expected to join the fray.
While more and more mobile payment suppliers are becoming interested on the European market, adoption is still a problem. In a survey by Intuit in the United Kingdom, only 19% of the small businesses sampled accept credit card payments.
First launched in November 2012, Intuit Pay was first launched in the UK and plans are on the way to launch it worldwide. According to Intuit VP of products for global business division Terry Hicks, Intuit Pay will follow how QuickBooks was launched. Before making it available worldwide, it was first launched in the United Kingdom and then in Singapore. Intuit Pay is currently available as an iOS application but will be available in Android mobile devices soon.
Other UK mobile payment providers charge $65 for the card readers. For a limited time, Intuit is offering free use of its card readers to retailers. The transaction charge, however, is a flat rate of 2.75%. The online payments service and application are also offered for free. Intuit Pay can also be integrated with Intuit's accounting software, QuickBooks.